Is macOS your preferred operating system? And are you interested in creating ER diagrams for your databases? Try Luna Modeler – a desktop application for designing database structures for
SQL Server,
PostgreSQL,
MySQL,
MariaDB,
SQLite and
also for creating logical models.
It is a tool that can run on any operating system, i.e. Windows, Linux and macOS.
Luna Modeler – a user friendly ER diagram tool for macOS
Luna Modeler offers you the possibility to design database structures and draw ER diagrams conveniently and quickly. One of the main key features also includes reverse engineering for visualizing existing databases or automatic generation of SQL scripts.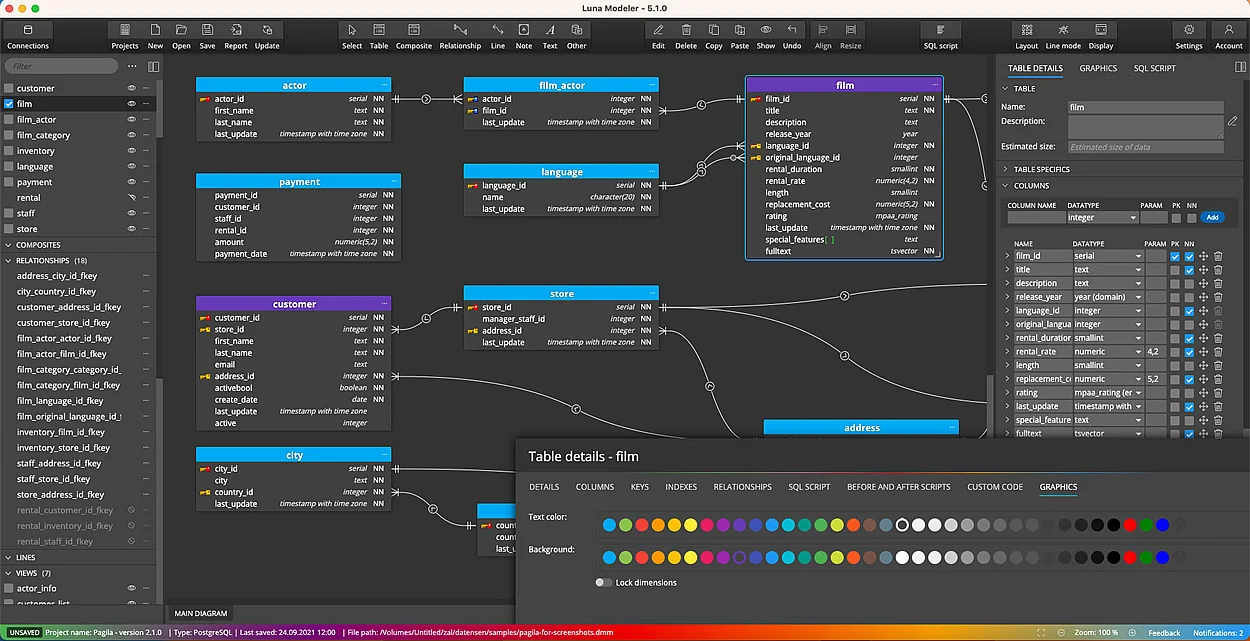 Do you like to have your diagrams under your full control?
Since Luna Modeler is a desktop application, your projects will be saved only where you save them. The project data is not stored on our servers.
How to install the ER diagram tool on macOS?
You can download Luna Modeler in *.dmg format from the Downloads section.
After downloading, just run the *.dmg file and drag the icon into the Applications folder.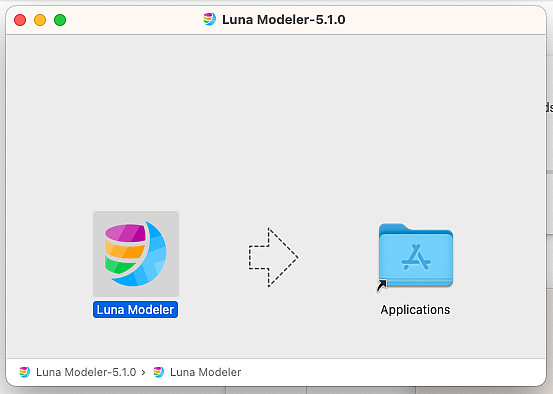 Luna Modeler will appear in the list of applications.
About Luna Modeler
For details about our Luna Modeler and other data modeling tools, please see the Docs section and find out the key features and benefits, for example:
Get started today and try Luna Modeler