We focused on the possibility of exporting to PDF. Since all our applications contained two basic themes, dark and light, it was possible to use the visualization in that theme to export to PDF. In case you wanted to print the PDF document afterwards, the dark theme was print intensive and the light theme had an extra background color or less visible edges of graphic objects. So neither of the previously available color themes was ideal for printing, so we added another theme!
The newly added "print" theme includes a white background and more prominent outlines of graphic objects. You can choose a new theme in the Settings section, just select a theme or item from the drop down menu.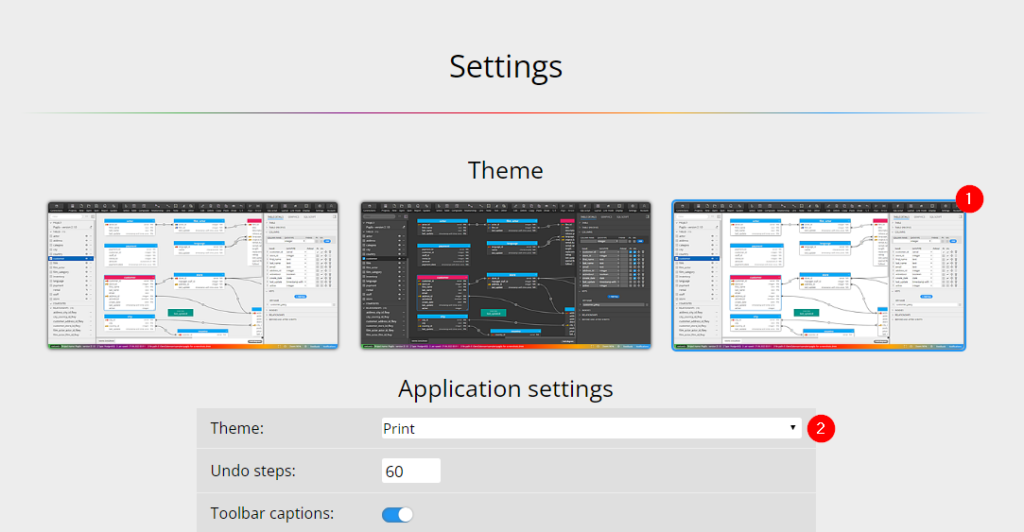 After switching, your diagram will be displayed just as it will be exported to PDF.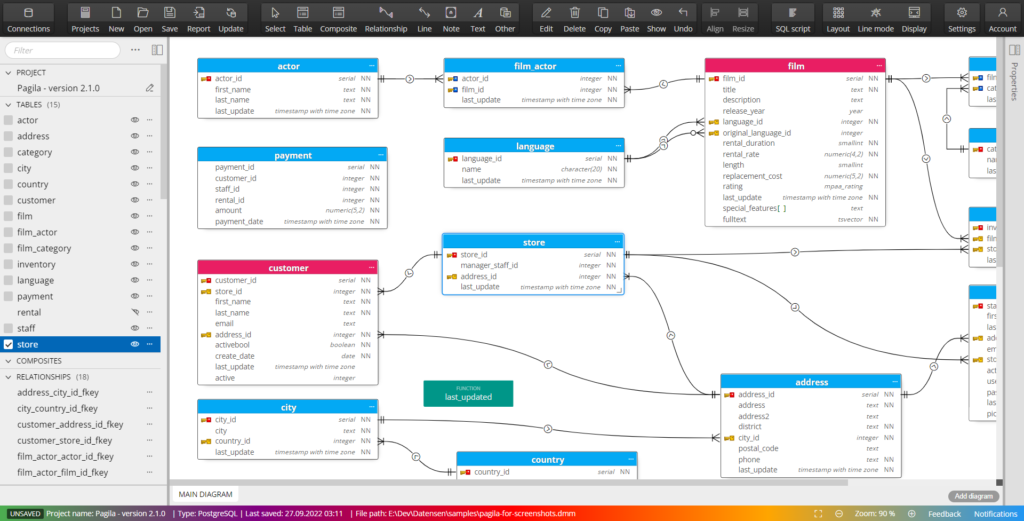 Exported PDF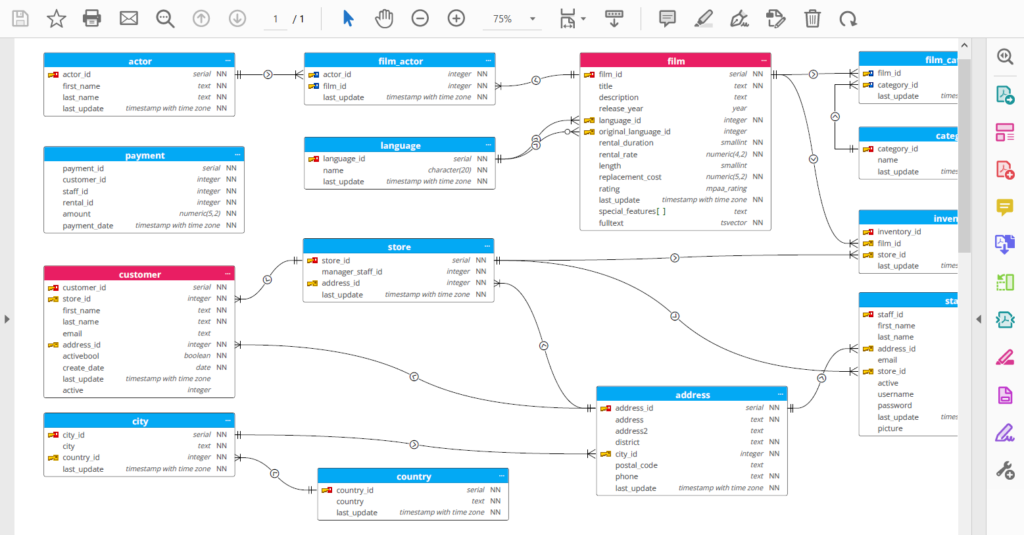 Note: This improvement applies to all products in our portfolio.
Have a suggestion?
If you have a suggestion, an idea for improvement, or if you find a bug, feel free to email us at info@datensen.com.
Thanks!