Looking for a database design tool that you can use on your MacBook Pro, MacAir or Mac Mini? Try our database design and schema design tools.
Luna Modeler – a database design tool for macOS
Our Luna Modeler is a modern desktop tool for database modeling. It is available to users working on any of the major platforms, i.e. Windows, Linux and macOS.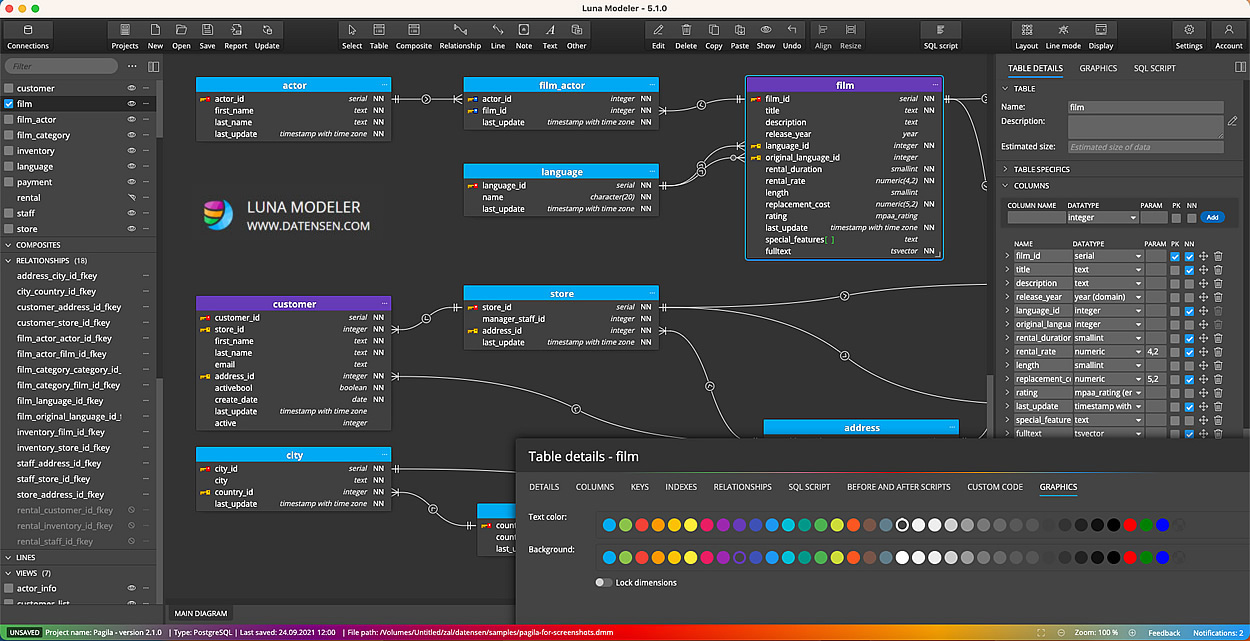 In the Luna Modeler tool you can easily create database designs, draw ER diagrams and save everything in form of a project on your computer. Since it is a desktop application, your projects will be saved only where you save them. So you are in full control of your projects and diagrams, the project data is not stored on our servers.
How to use the database design tool on macOS?
Distribution is currently handled using a *.dmg file. You can download Luna Modeler in this format from our website, see the Downloads section.
After downloading, just run the *.dmg file and drag the icon into the Applications folder.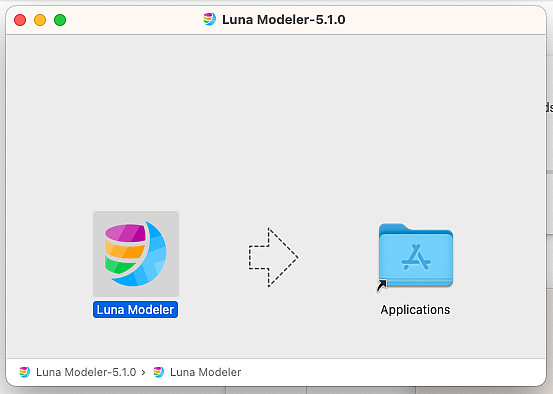 Luna Modeler will then appear in the list of applications.
About Luna Modeler
For more information about Luna Modeler and other data modeling tools, please see the Docs section. Read details and find out key features and benefits:
Get started today and try Luna Modeler