Connection to SQLite database is not classic, so you will not find the option of this database in the connections section. To visualize an existing SQLite database structure, go to the Projects section and import SQLite from a file.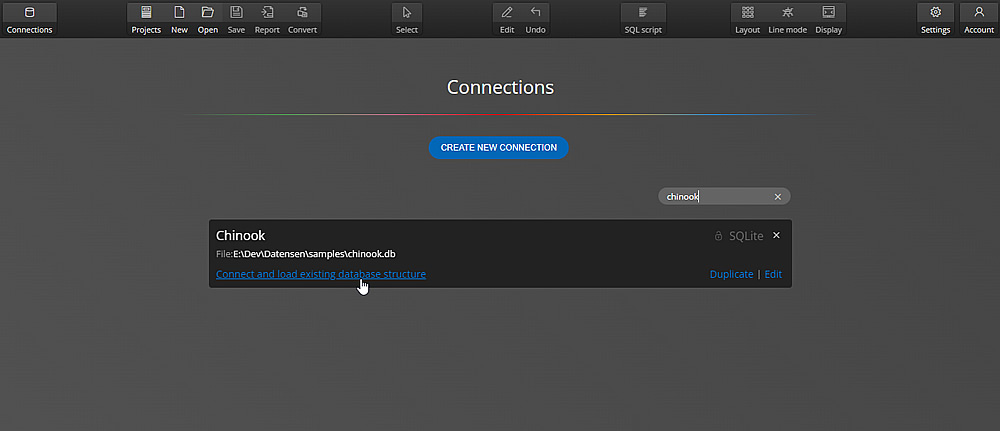 Select the database file. In this example, we will load the chinook.db database.

The result after successful import: a graphical representation in the form of an ER diagram.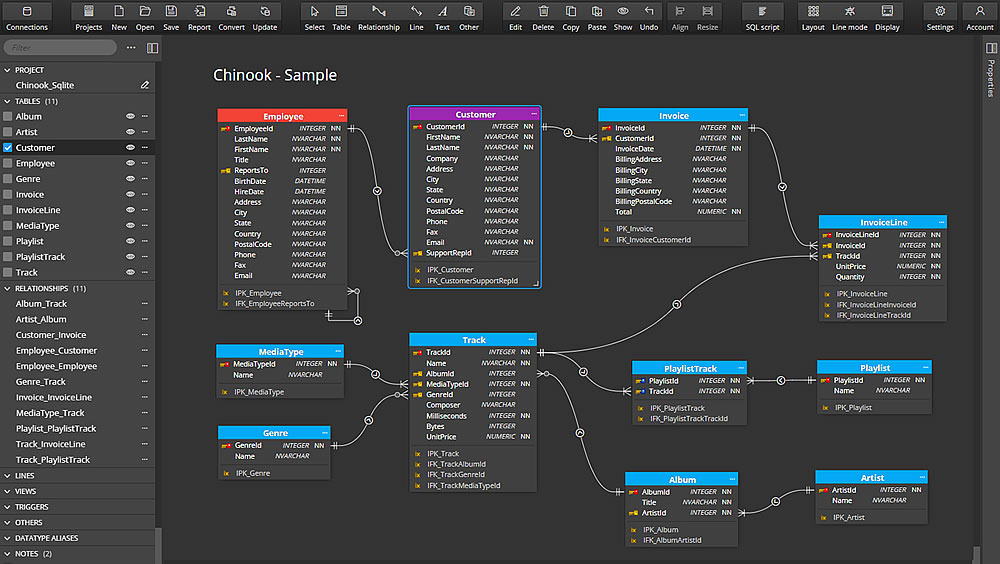 #