Moon Modeler is a data modeling tool. It also includes the ability to generate HTML reports and export diagrams to PDF. Thanks to this, it is also used as a database reporting tool among users.
How to export ER diagram to PDF?
The procedure is simple. Open your project and click on Report – Export to PDF on the main toolbar. Enter the path where the PDF file will be saved.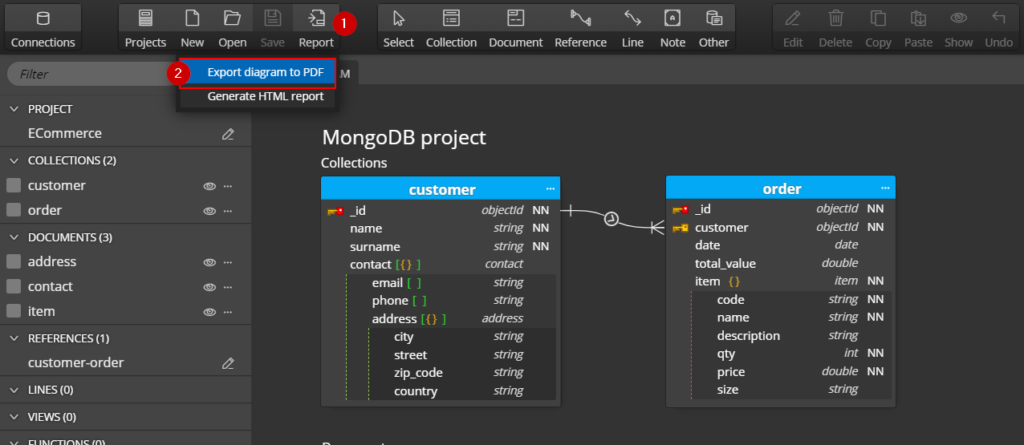 What is the quality of the resulting PDF?
As everything is rendered in vectors, all objects in the PDF file will be of high quality, enlarging or shrinking will not have a negative effect on the resulting quality and therefore the diagrams can be printed very easily.