In this article you will learn how to set up a proxy and activate Moon Modeler.
Where and how to set up a proxy?
If you need to set up a proxy server, go to Settings and click the Proxy: Configure Settings link. Then enable the Use proxy switch and enter the necessary proxy values.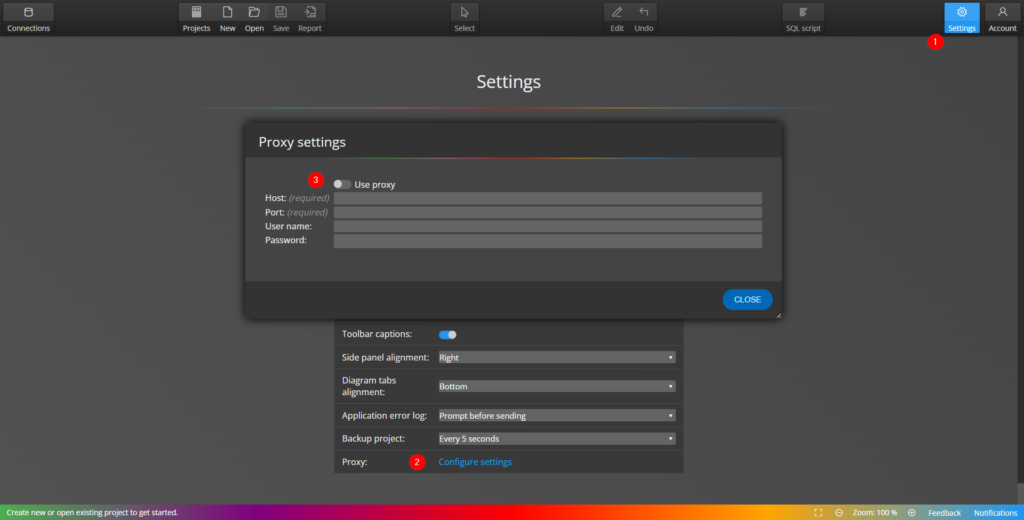 How to activate Moon Modeler
After you have configured the proxy go to the Account page, enter the license key and click Activate.