This feature is designed to make it easier to work with larger projects and is available in Professional editions. How does it work? For example, if you add one table to a new sub-diagram, you will usually want what other tables have a link to the current one. So in version 5 and higher, you can right-click on a table and select one of the following from the context menu:
Add referenced parents
Add referenced children
Add referenced objects
Example:
Adding selected object to another diagram in the Professional edition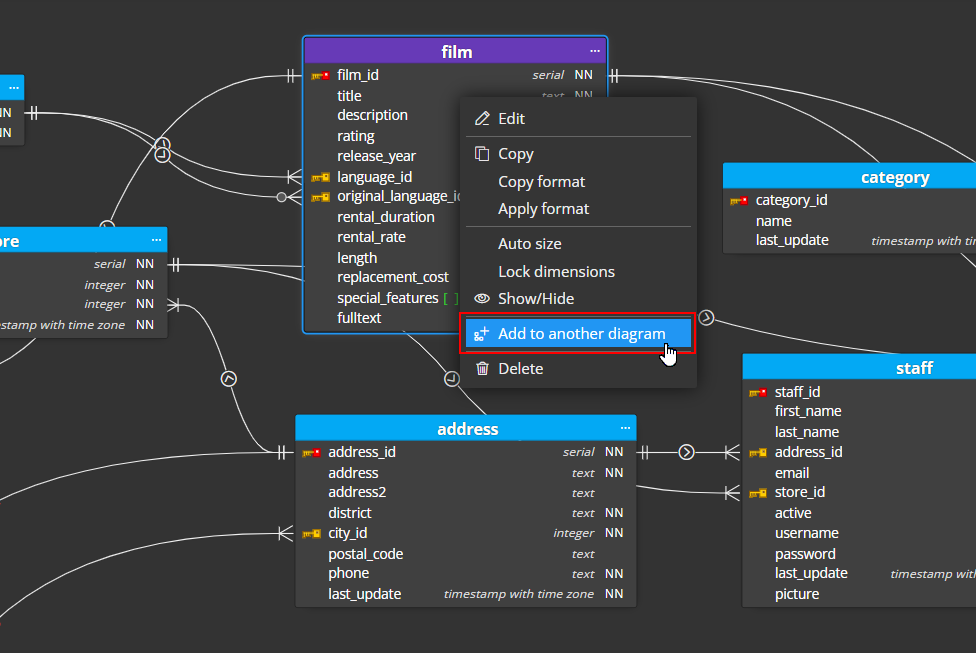 A new modal form will open, define the diagram name and confirm the changes. Then right-click on the object and select the desired item from the context menu.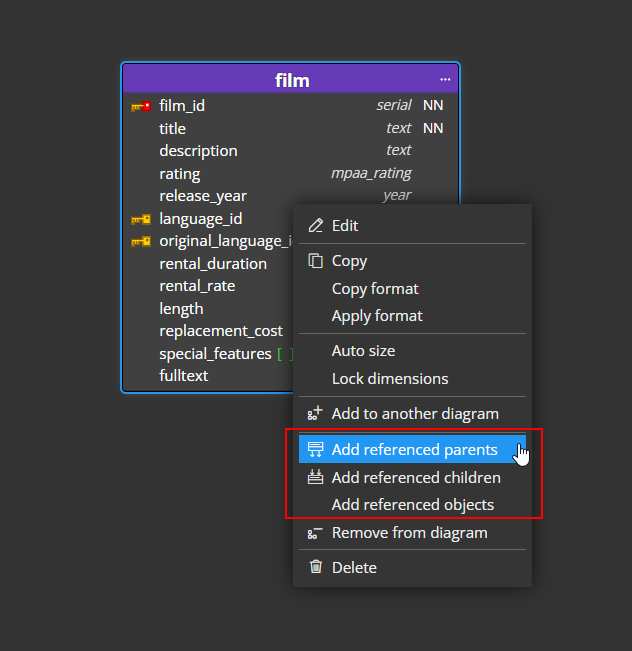 The result of adding referenced children objects: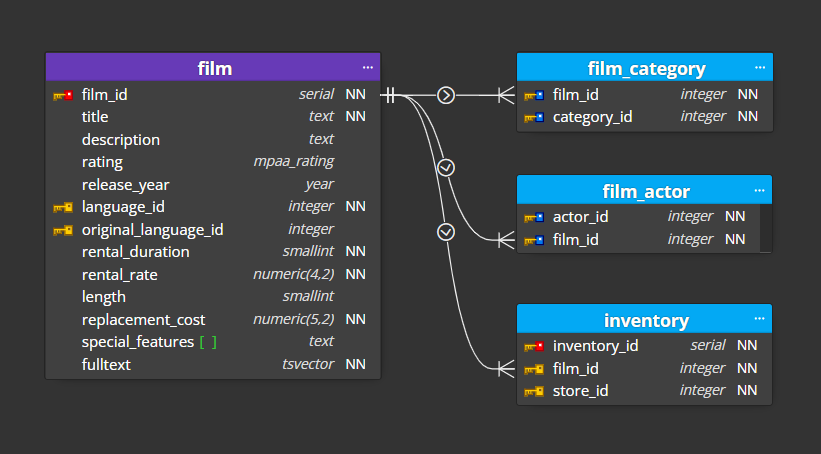 The context menu is of course available from the left sidebar, where you can easily search etc.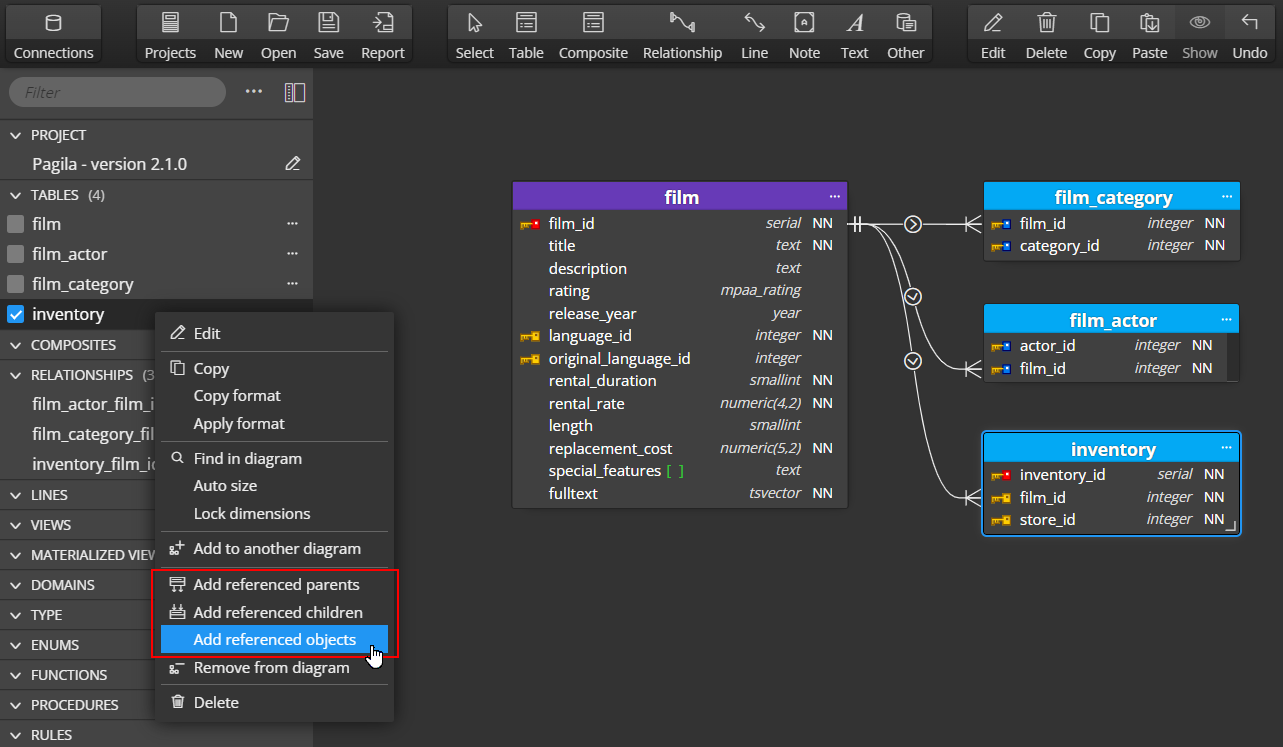 In this way you get a quick overview of the referenced objects. Of course, you can repeat this procedure for other parent or child objects or for multiple selected objects.
#