Moon Modeler - Database, GraphQL and MongoDB tool
Moon Modeler is a tool for MongoDB, PostgreSQL, MariaDB, MySQL, SQLite, Mongoose and GraphQL. The software belongs to a category of schema design tools and can be used for modeling hierarchical database structures. Embedded documents can be displayed inside MongoDB collections, JSON structures in MariaDB, MySQL, PostgreSQL or SQLite entity-relationship diagrams. References and relations between two collections/tables are represented by lines.
Key features include:
visual schema design
support for database specifics (like caped collections, validation level for MongoDB etc.)
easy-to-use user interface
various display modes
code generation
reverse engineering (for MongoDB, MariaDB and PostgreSQL)
Quick Start Guides
Read the following pages for more information and instructions. Quick start guides are available:
for MongoDB for PostgreSQL for MariaDB for MySQL for GraphQL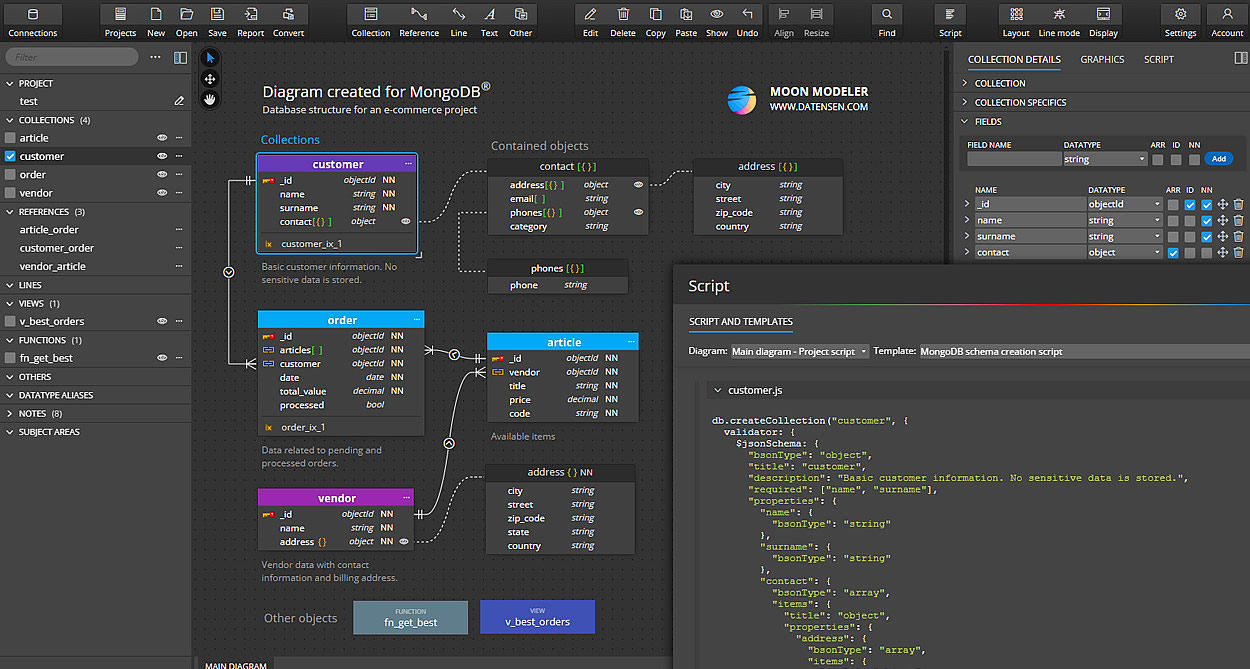 Code generation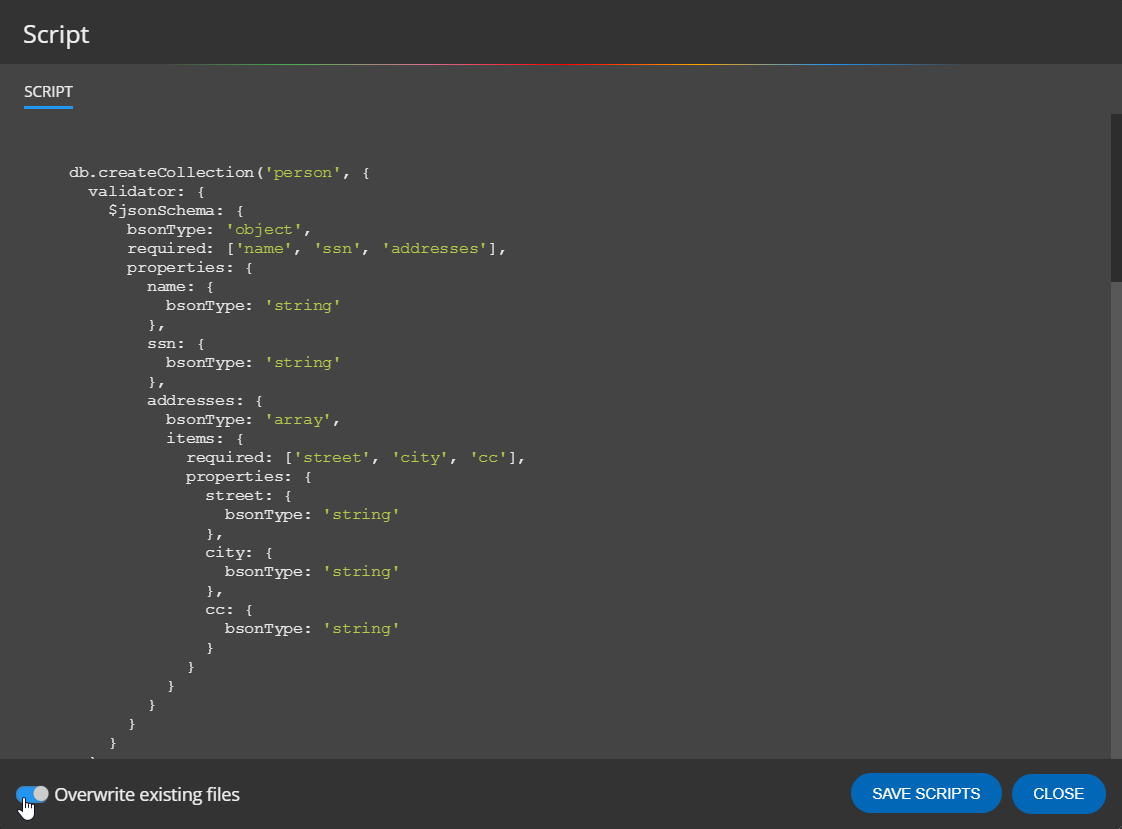 # The end of PostgreSQL, SQLite, GraphQL, MariaDB, MySQL, Mongoose and MongoDB tool page.