Moon Modeler - MariaDB and MongoDB tool
Moon Modeler is a MariaDB, Mongoose and MongoDB tool for the visual definition of database schemata. The software belongs to a category of schema design tools and can be used for modeling hierarchical database structures. Embedded documents can be displayed inside MongoDB collections, JSON structures in MariaDB entity-relationship diagrams. References and relations between two collections/tables are represented by lines.
Key features of the MariaDB/Mongoose/MongoDB tool include:
visual schema design
support for database specifics (like caped collections, validation level for MongoDB etc.)
easy-to-use user interface
various display modes
code generation
Quick Start Guide for MongoDB Quick Start Guide for MariaDB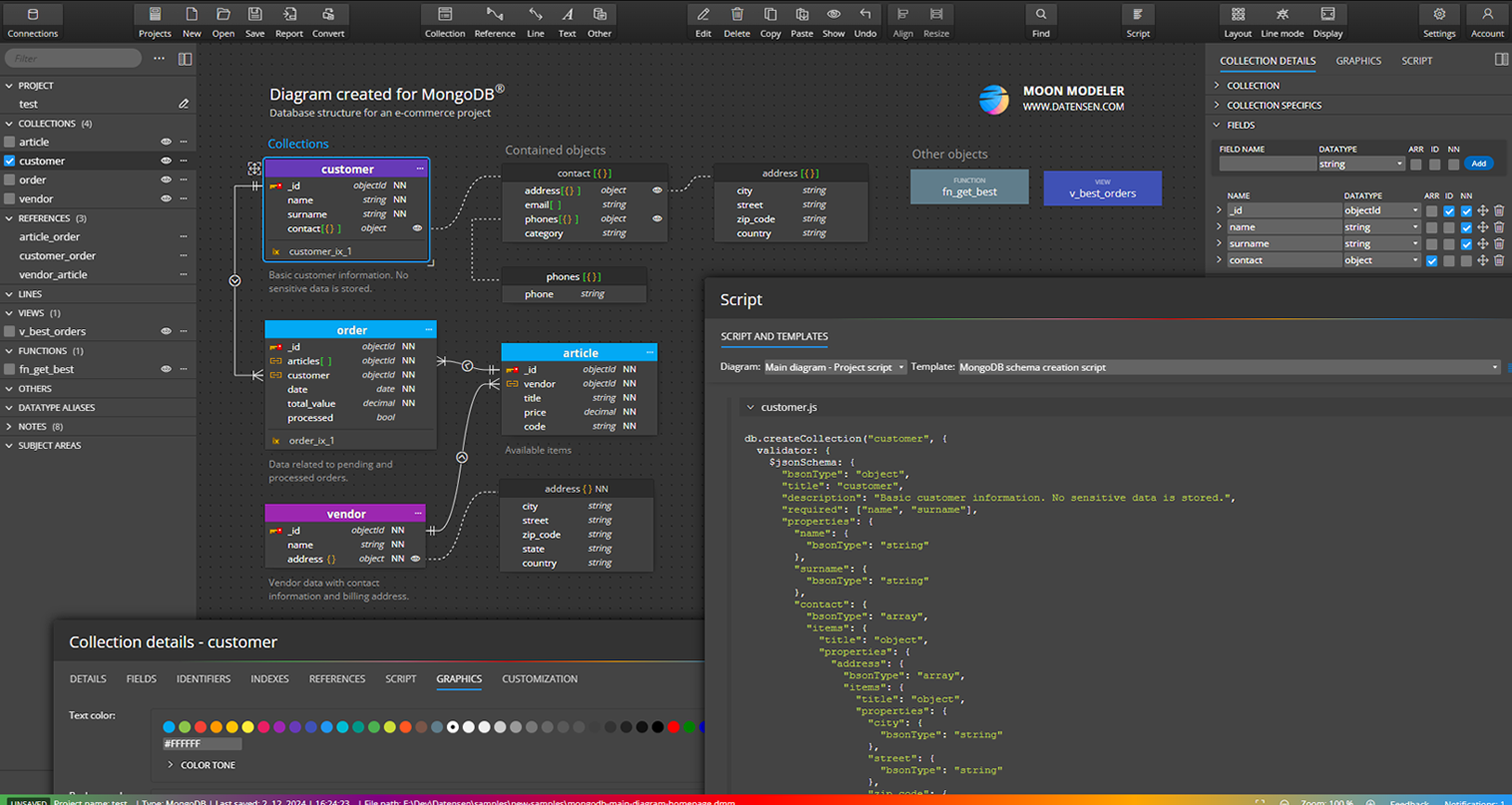 Code generation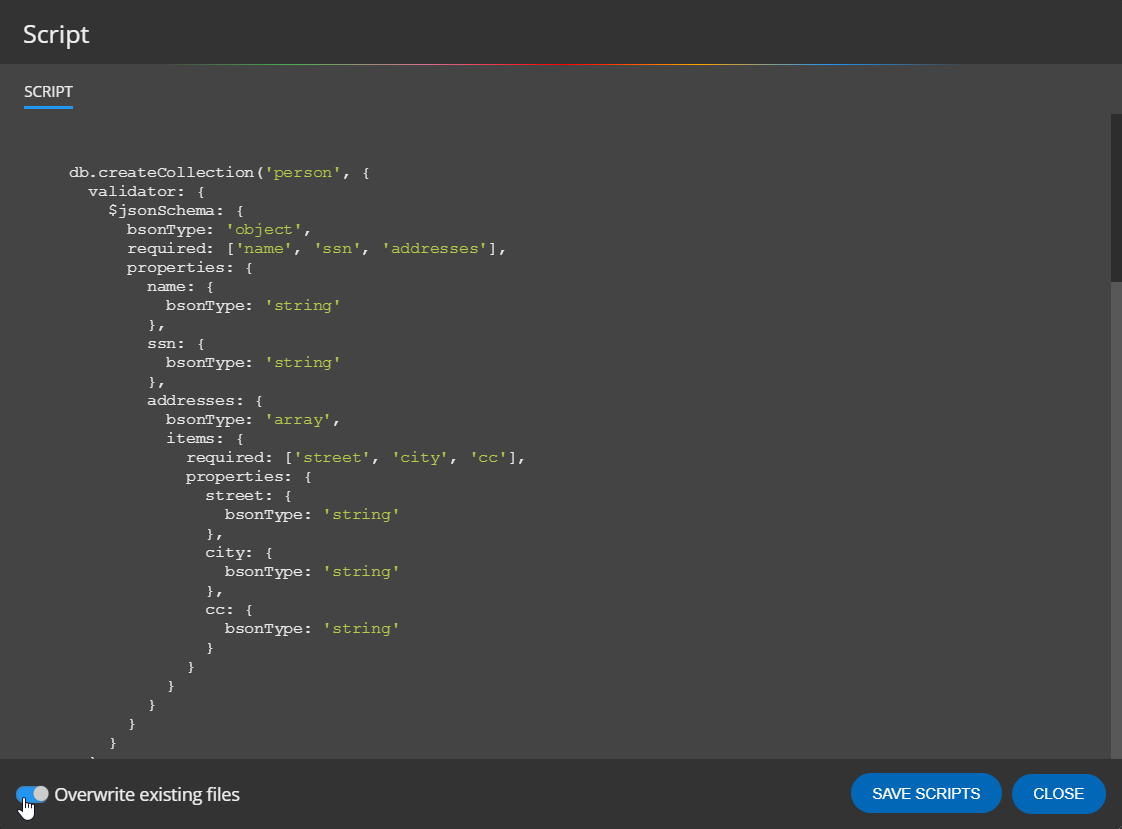 # The end of MariaDB, Mongoose and MongoDB tool page.