What's new in Moon Modeler version 2.5
1. Improved connections for MongoDB
Authentication added to MongoDB connection properties
URL parameters are processed, when specified in the Server field
2. Support for schema in PostgreSQL projects
Option in connection properties: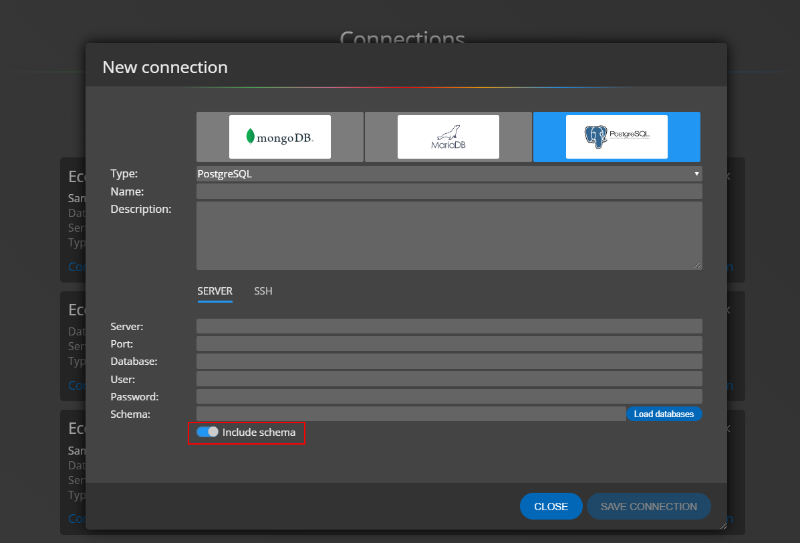 Schema in table properties:
3. Performance improvements
Version 2.5 contains numerous optimizations that significantly affects performance of Moon Modeler.
Improved areas or functionalities:
Multiple objects movement
Multiple objects selection
Rendering of objects in diagram
4. Automatic correction of corrupted project files
5. Others
Bug fixes related to copying of tables.
Fixed issue with migration of primary keys.
Other minor bug fixes.
App optimization.
Feedback
Many changes came with the support for PostgreSQL and SQLite, in case you find a bug or in case you miss some key functionality, please do not hesitate and write us to info@datensen.com. We will appreciate your feedback. Thanks!
#