What's new in version 2.3.1
Version 2.3.1 contains the following improvements:
1. Reverse enginering features available in version for MacOS.
Now it is possible to establish a connection to MariaDB or MongoDB in Moon Modeler - version for MacOS. Connect to your existing database, load the structure and visualize it as ER diagram.
2. Added support for MongoDB SSH connection
When you create a new connection to MongoDB, define SSH settings on the new SSH tab.
3. New autolayout features
Click the Layout menu item and choose either Grid or Tree autolayout to rearrange objects in the diagram.
4. Added support for Scalars in GraphQL projects
Scalars can be added to diagrams and used for field type definitions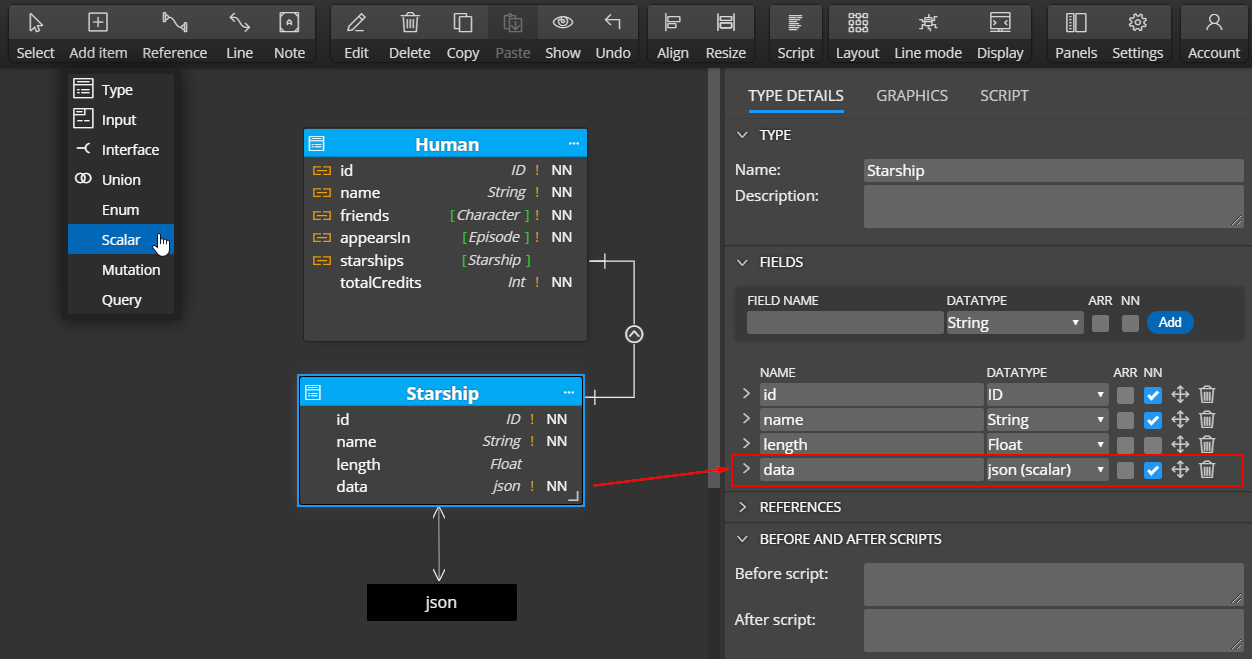 5. Import from file for GraphQL projects
Now you can import graphql schema from existing files.

6. Others
Save File dialog is now used for MariaDB and GraphQL generated scripts.
Various bug fixes and performance optimizations.
Progress bar fixes.
Features introduced in version 2.3
1. Support for GraphQL schema design
Moon Modeler version 2.3 allows you to visually design GraphQL schema. Define Types, Interfaces, Enums, Inputs and Unions visually, draw references and take advantage of automatic migration of Interface fields to Types or Types to Unions.
Add notes, lines among objects and generate javascript output or PDF reports.
Read Quick Start Guide for GraphQL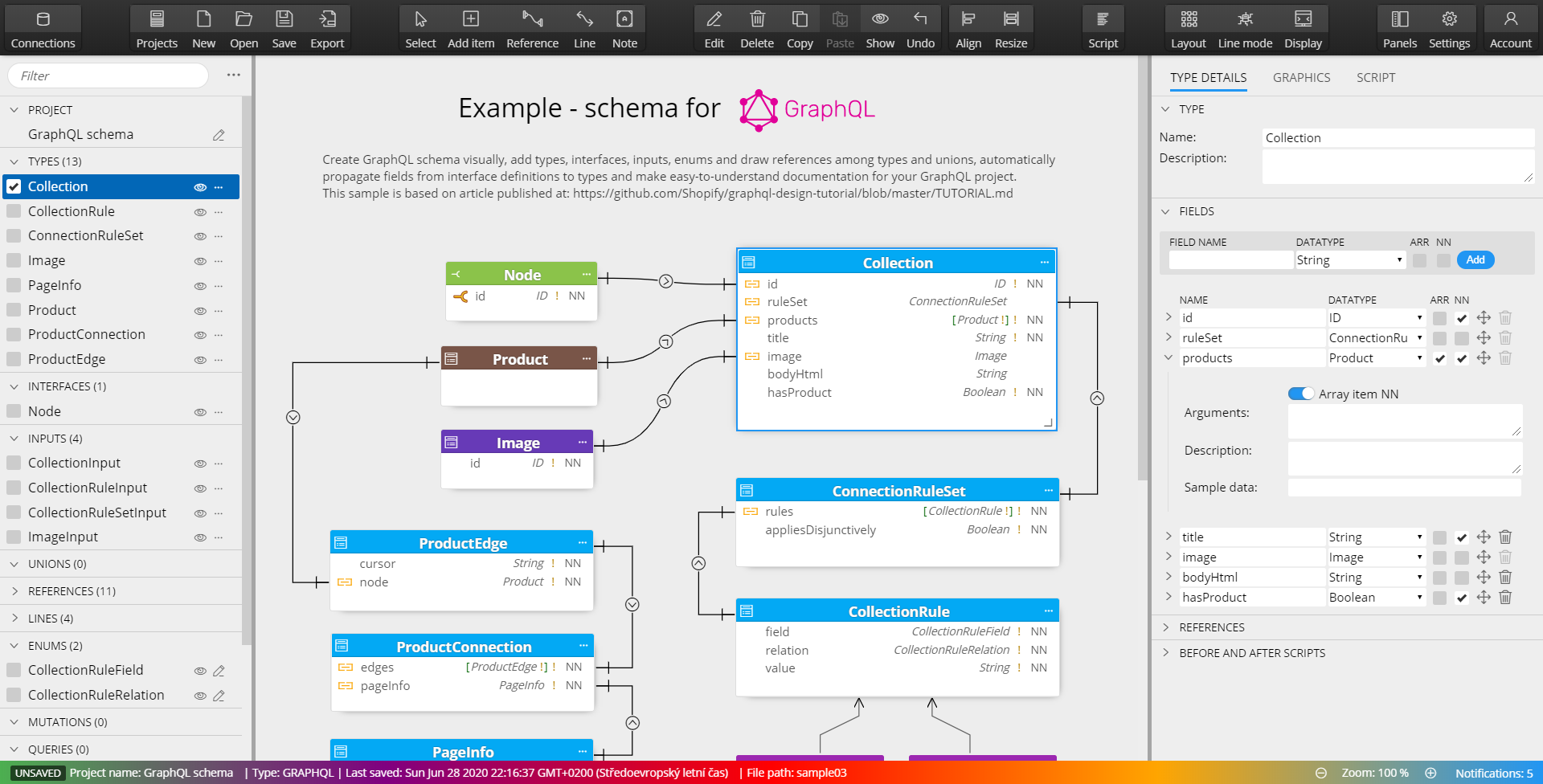 Another example: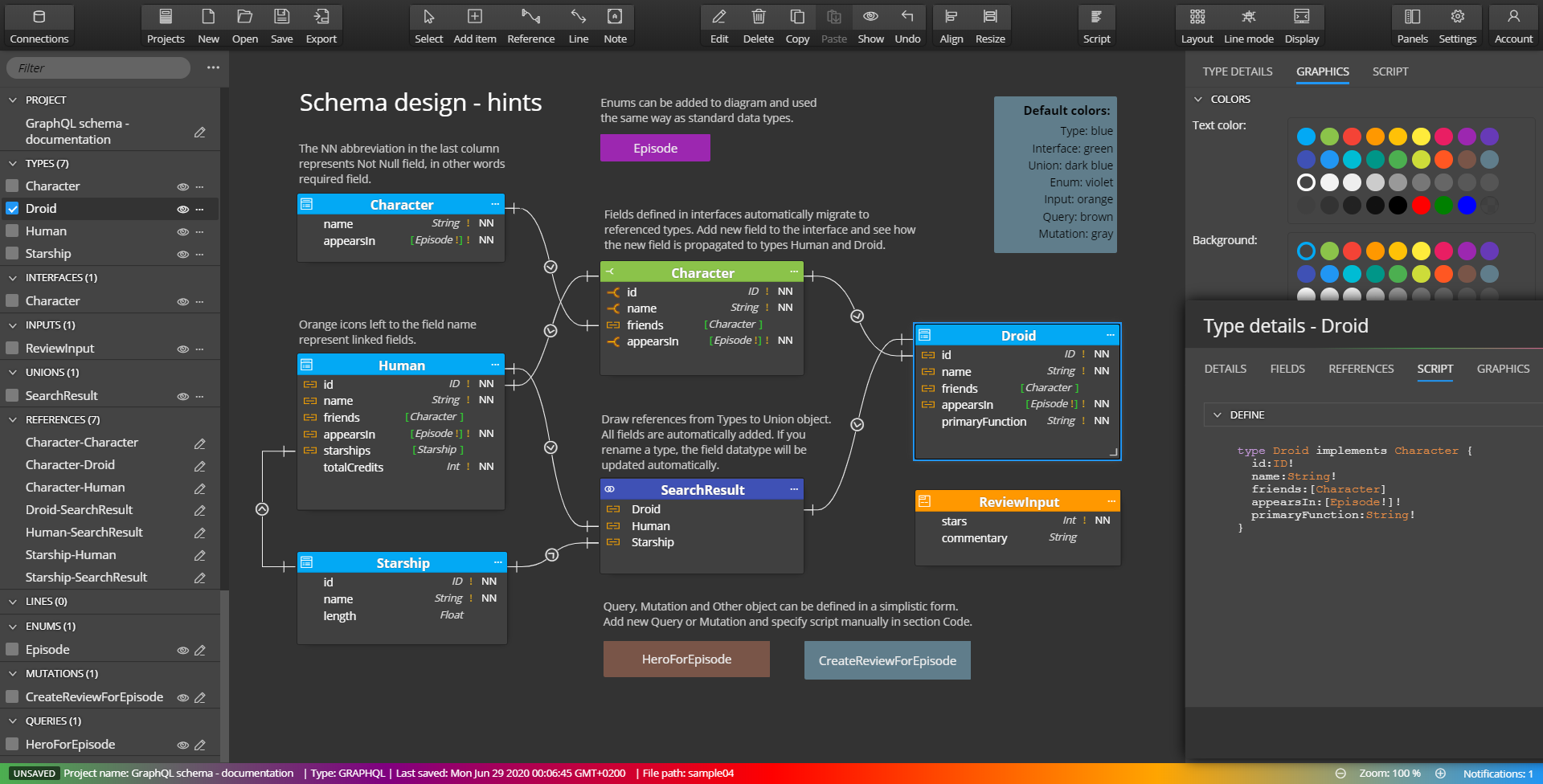 2. Other improvements
Main toolbar can be displayed on smaller screens.
Relation object renamed to Relationship in MariaDB projects.
Bug fix: Model doesn't show UNSAVED mark when opened.
New project modal form optimized.
3. Important info
Database passwords are stored in a text file and are not encrypted.
#