What's new in version 2.0.
In the latest version of Moon Modeler, you can find newly added reverse engineering features developed by Premek Teper.
The reverse engineering feature is available in Moon Modeler for Windows as well as for Linux OS.
1. Reverse engineering for MariaDB
Create a new database connection. In the current version, there is only one possible method for connection settings.
If you don't know the database name, click button Load databases and wait till the drop-down is populated.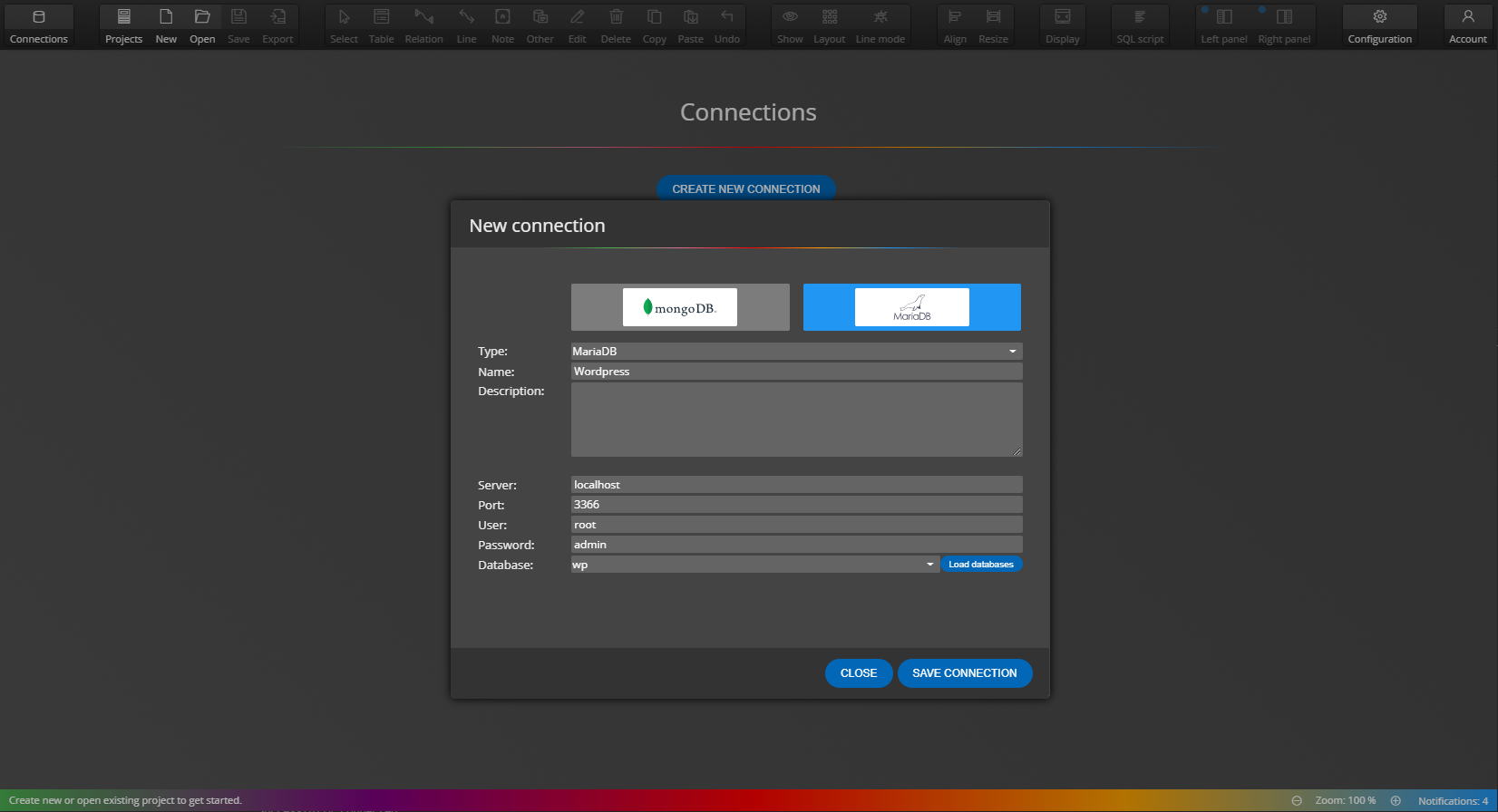 Then navigate to the newly created connection and click Connect and reverse engineer existing structure.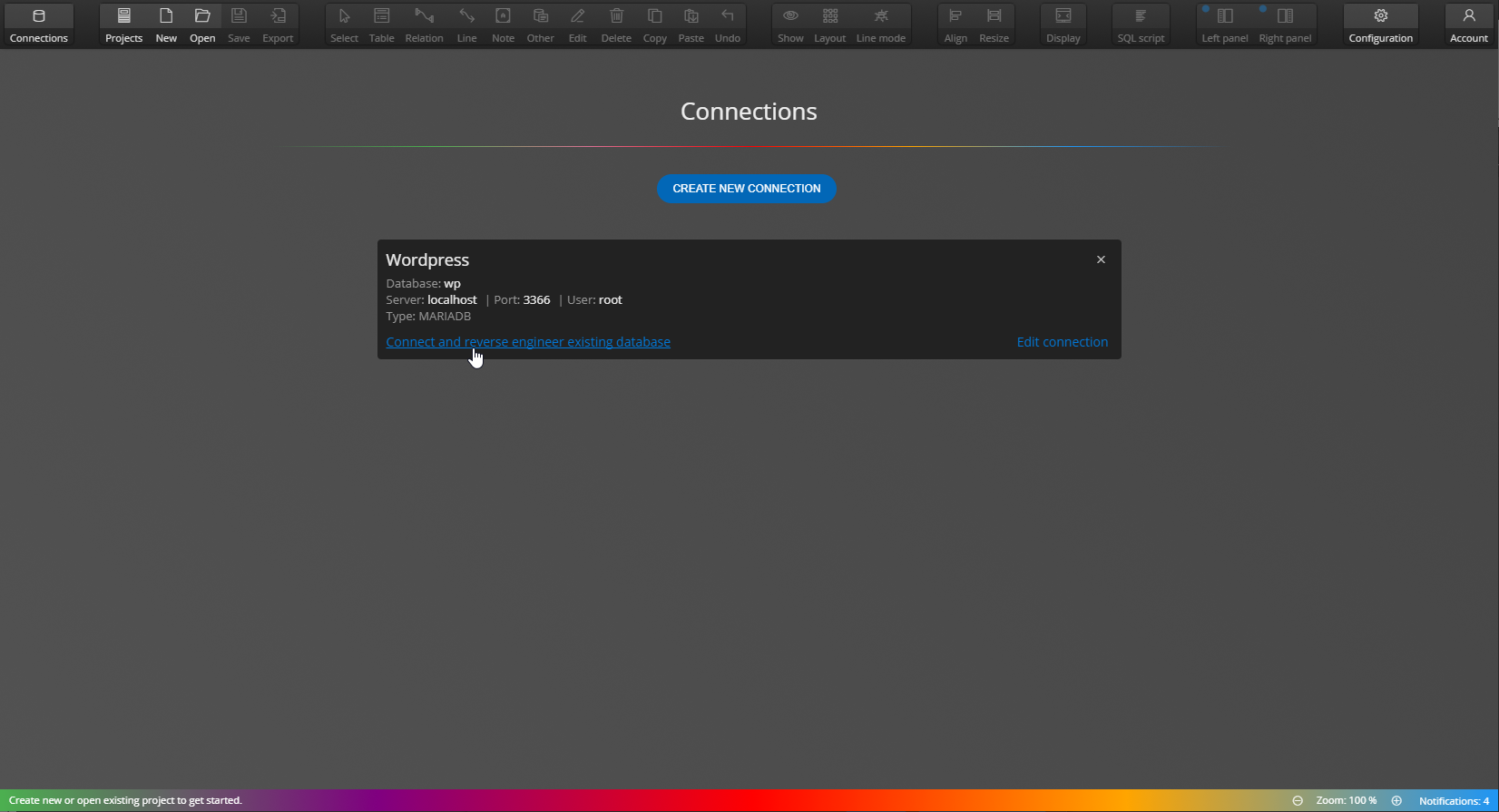 A new project is created and all tables are re-arranged automatically.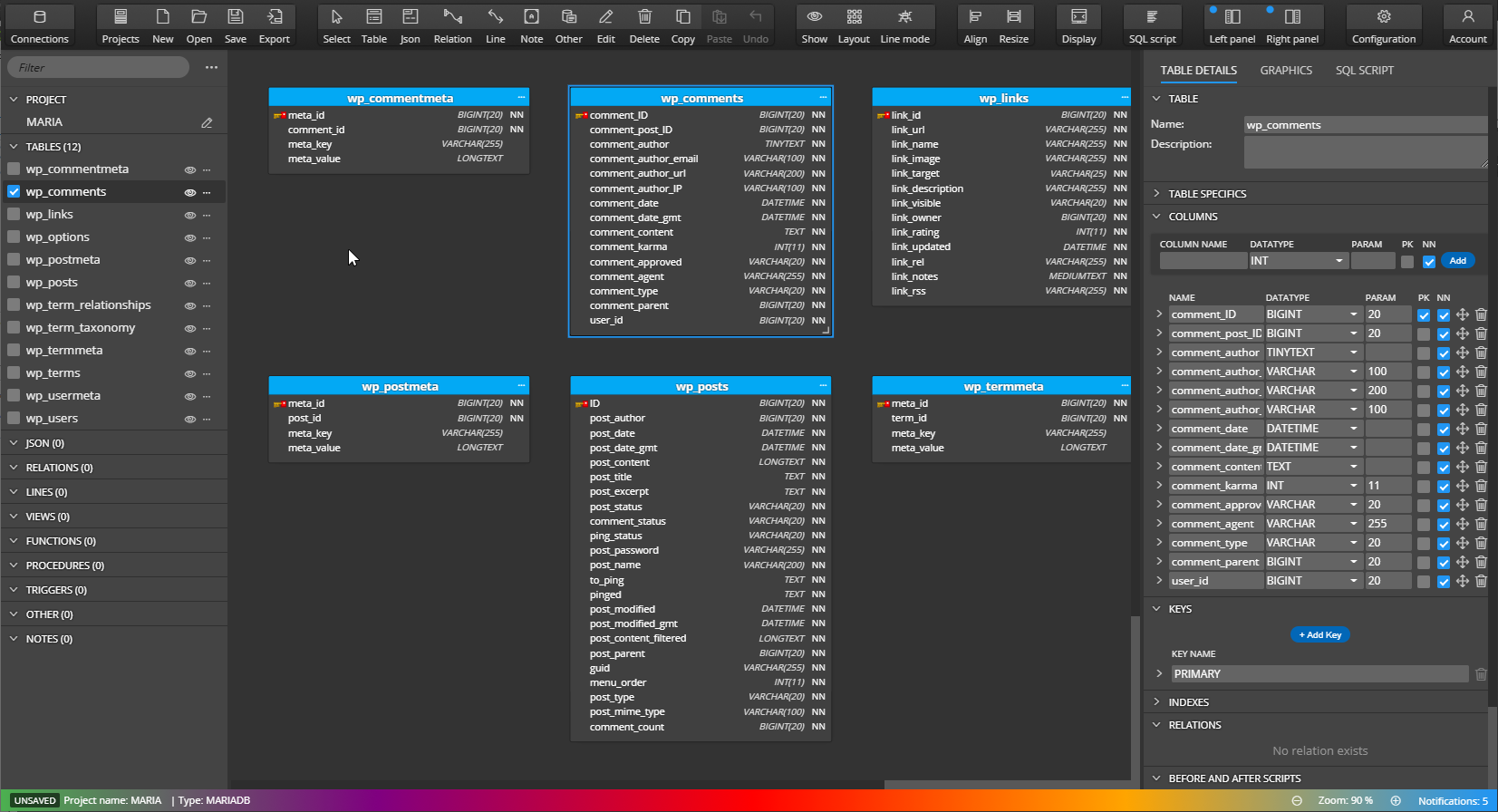 2. Reverse engineering for MongoDB
Reverse engineering for MongoDB allows you to load an existing MongoDB structure. The feature infers data structure from the database records and visualizes the recognized structure.
Create a new MongoDB connection.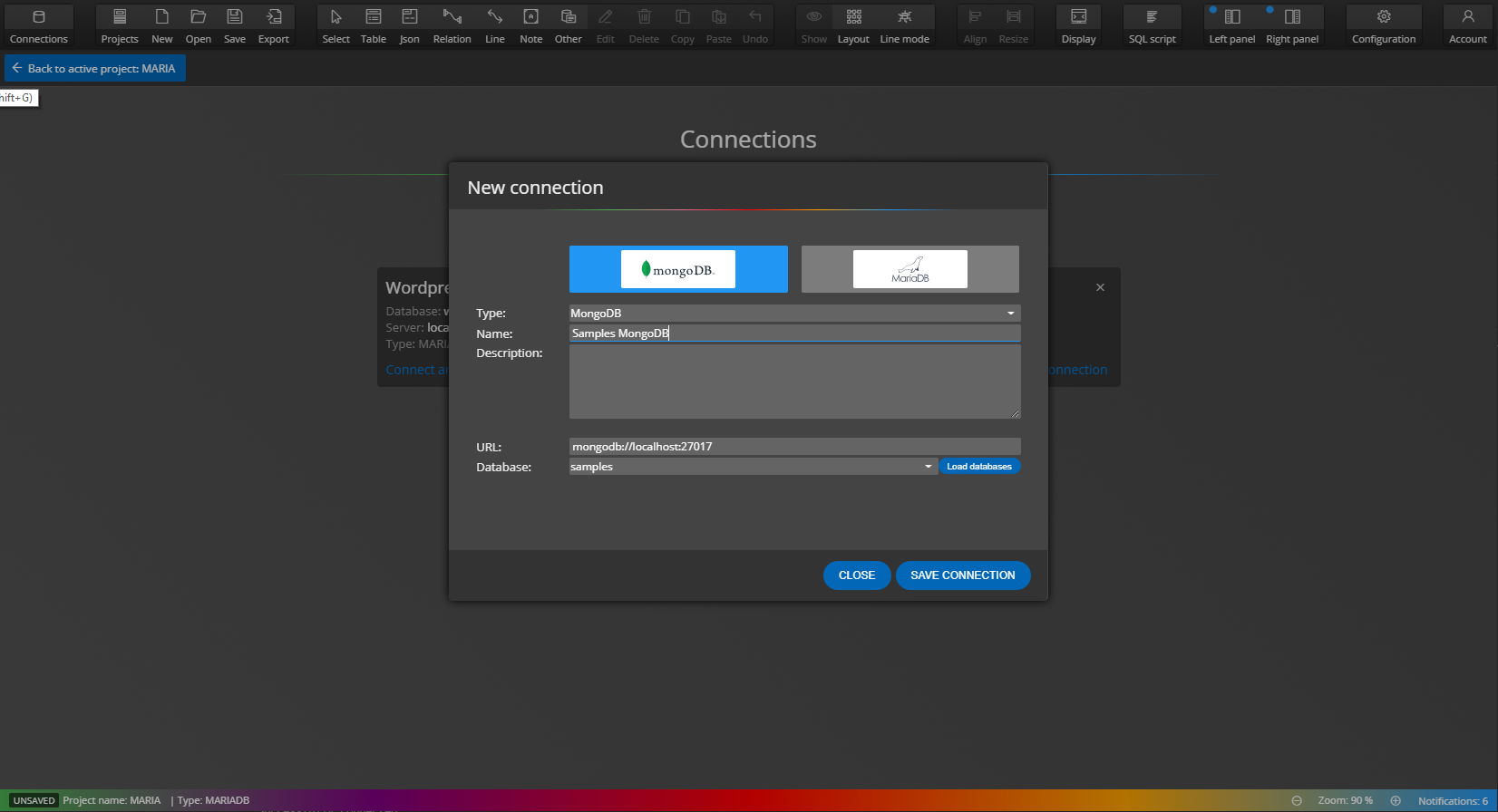 Loaded database structure. See the embeddable documents on the right side and a new option to hide/show all the documents at once.
3. Other improvements
CTRL+Mouse wheel for Zoom-In and Zoom-Out
Pan mode can be activated by a mouse middle button and dragging
Improvements in relations and lines creation
Progress bars for auto layout
Table descriptions are now generated as comments for MariaDB
The re-writeable drop-down for database engines for MariaDB
Bugfix for incorrectly drawn relations in Simple Mode
Bugfix for the move and resize actions
Bugfixes for MariaDB and MongoDB reverse engineering
Improvements in object width settings after reverse engineering
Bugfix for array definition and ref settings in Mongoose projects
Many updates of used components
4. Important info
Database passwords are stored in a text file and are not encrypted.
We will be grateful for your feedback and suggestions.
#