What's new in version 1.7.0
1. Lines (graphics)
In Moon Modeler references can be defined between two collections in MongoDB and Mongoose projects or between tables in MariaDB projects. Newly also simple graphical lines can be drawn among objects like collections, embedded documents, notes, views, and other objects. In projects for MariaDB, the lines can be drawn between tables and JSON types, triggers, views, and notes.

Lines in MongoDB diagram:
2. Line settings
Unlike reference lines between collections, simple lines can be colored and specific options can be set for each of the lines.
Basic line mode
Detailed line mode
In this mode, a line is drawn from one object header to the other object header.
Inherited line mode
In this mode, a global mode is applied to the line graphics. If you select a basic mode on the project level, the line will be drawn in basic mode. If you change the mode to detailed on the project level, the line will be drawn as detailed.
2. Zoom
Zoom component has been added to the footer area. Click minus or plus icons to change diagram zoom.
3. New project graphics
In order to make new project creation smoother project type graphics have been added to the New project form.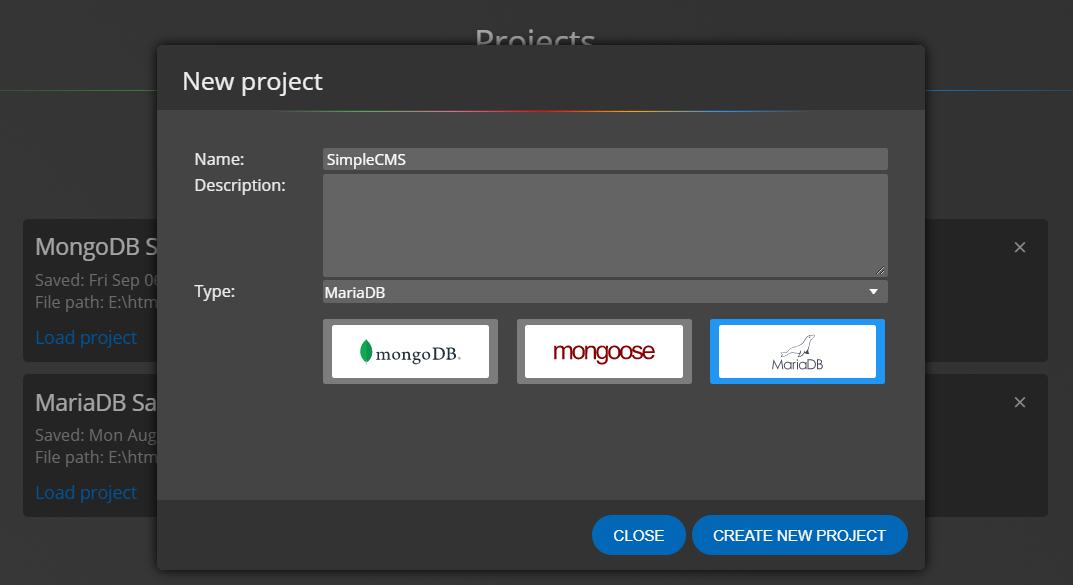 #