What's new in version 1.6.5
1. Support for MariaDB
Moon Modeler now supports MariaDB. Newly supported features include:
MariaDB database design:
JSON definition and visualization:
Generated SQL code: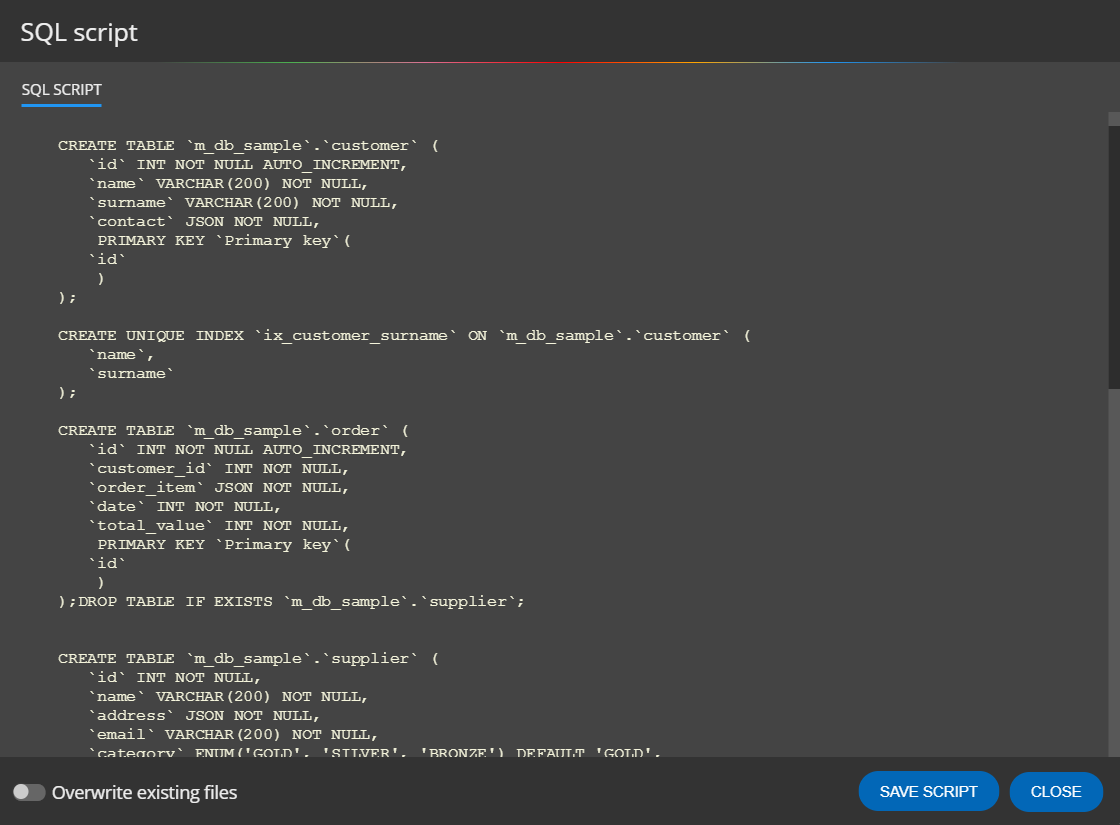 2. Other objects for Mongoose and MongoDB
Graphical representatives for views, functions and other objects can be added to Mongoose and MongoDB diagrams. Specified code will be included in generated script files.
3. UI improvements
Drop down menu is available for a Project. Right click the diagram area to open the drop down.
New items can be added via drop down menus. See the screenshot above. In MongoDB project, new Collection, Document, Note, View, Function or other Object can be inserted without the necessity to click icon on main toolbar.
Alignment and resize features were improved, now the features work properly for notes and other database specific objects.
Autolayout enhanced, now other database objects are aligned below tables/collections.
Icon added to graphical representatives of documents/JSON structures.
#