Version 1.6.2 Early Access for Linux OS
Moon Modeler is available for Linux OS. Download the AppImage file and execute it on your Linux.
If the installation doesn't start automatically, change the file properties and enable the option "Allow executing file as program". Then double click the file and follow instructions.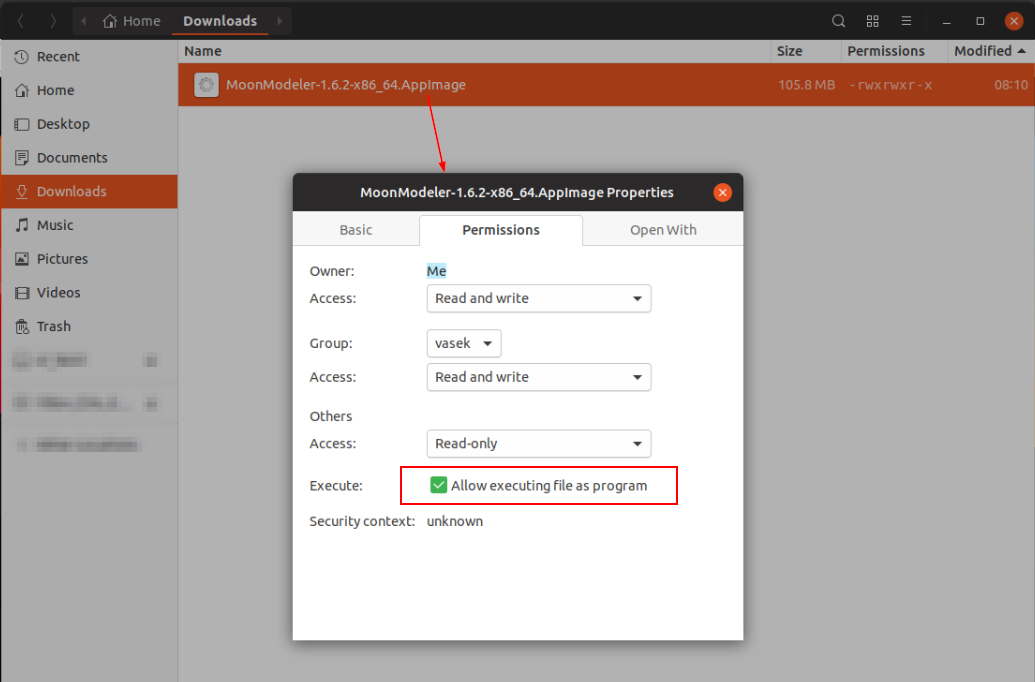 #