Free database modeling tool?
Yes! The free database modeling tool can be used for visual definition of smaller database structures for MariaDB, MongoDB or Mongoose.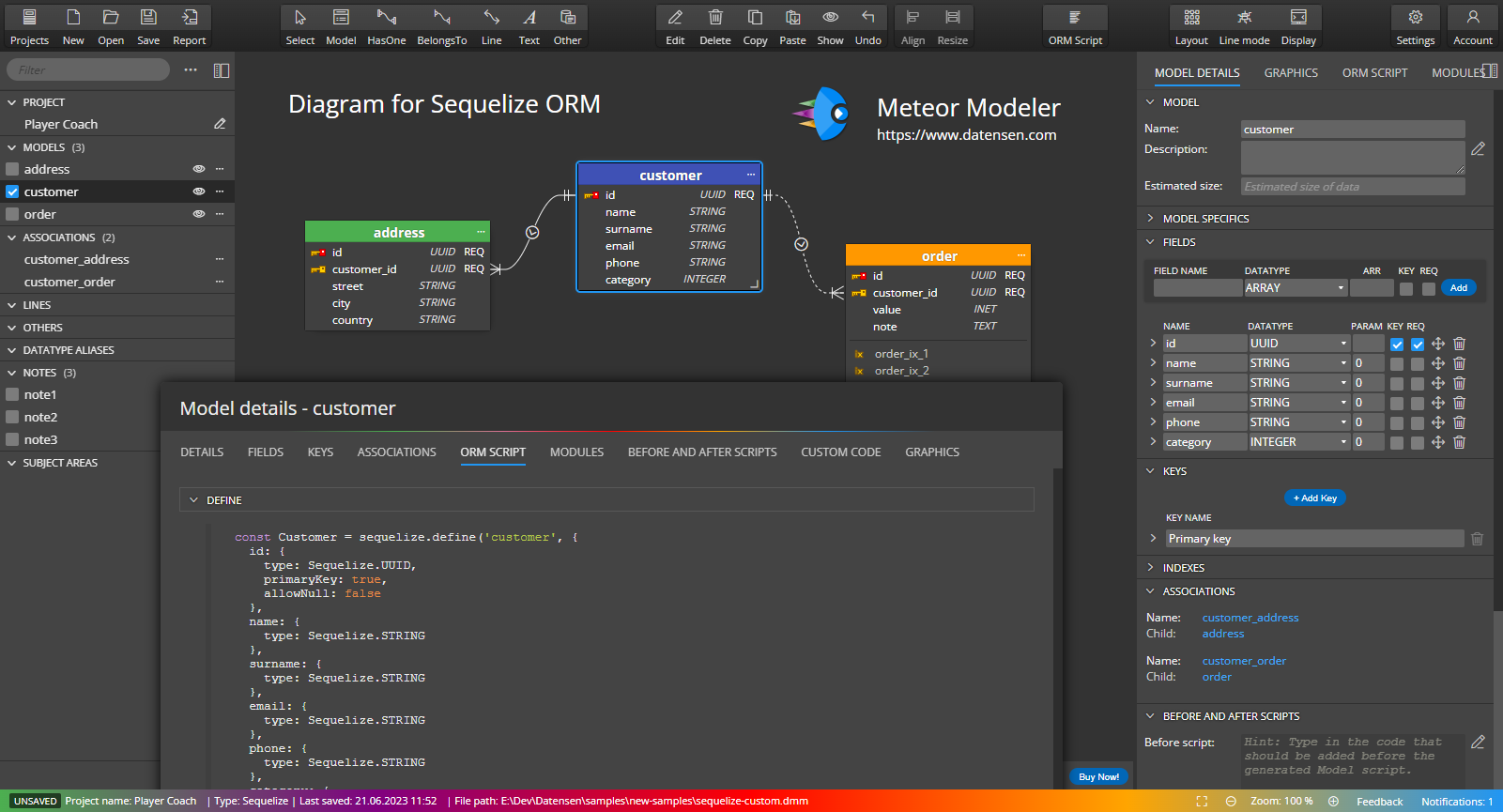 Trial version
All key features are enabled in trial version and you can try fully functional software for 14 days.
After expiration the following dialog is displayed: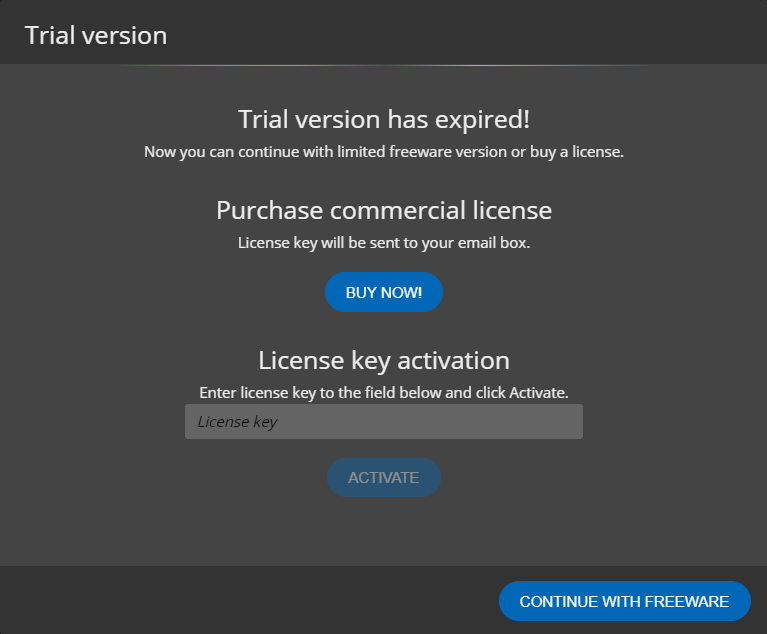 Click Continue with freeware to enable the freeware mode.
Limitations of the free database modeling tool
In freeware mode you can create smaller projects with 10 objects at maximum.
Note: Freeware mode can also be used as a viewer for existing projects.
When you add more than 10 objects to a project or try to save larger project, a notification appears in the software:

#free database modeling tool