Moon Modeler version 4.1 released! Let's start with the new features:
1. Improved MongoDB connection settings
In this version we have modified the options for connecting to the MongoDB database. We have updated the connection method so that connecting to e.g. MongoDB Atlas should be very easy and convenient.
Version 4.1 improvements
To connect to the MongoDB database you may need to set up authentication. The following options are available:
None
Default
SCRAM-SHA-1
SCRAM-SHA-256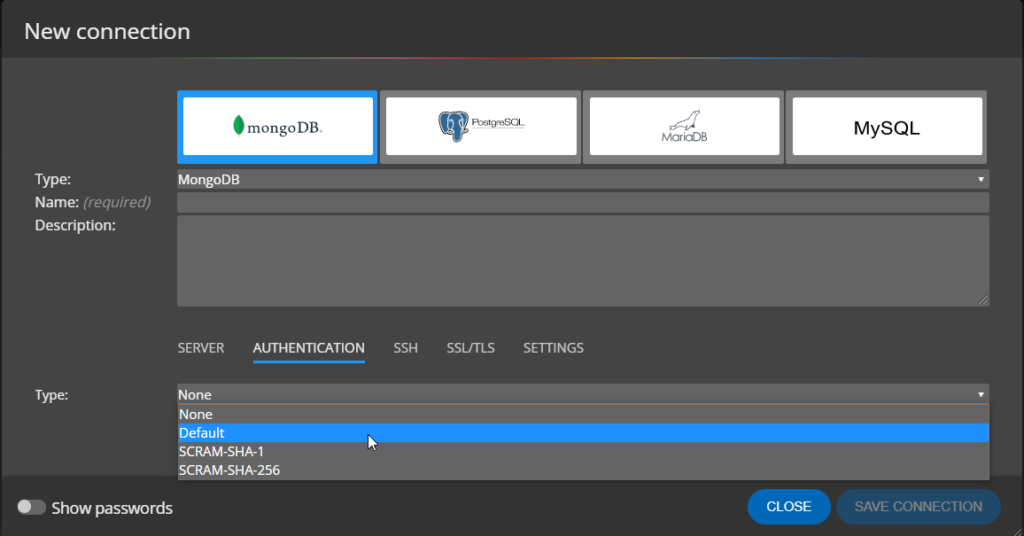 Read more about creating a database connection to MongoDB.
2. Support for multiple data types in MongoDB projects
This enhancement applies to defining multiple data types for a field in a collection or document. When modeling, you can select the Any data type. The name of this data type is specific to Moon Modeler. It is short enough that it is reasonable to display it in the ER diagram. Of course, it also allows you to define what data types can be written in this field, such as string and double.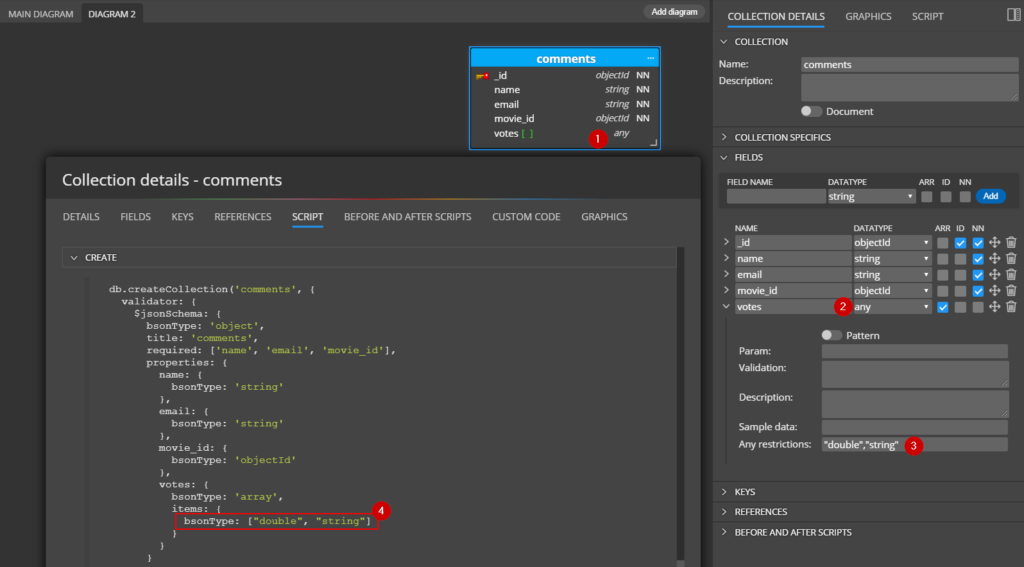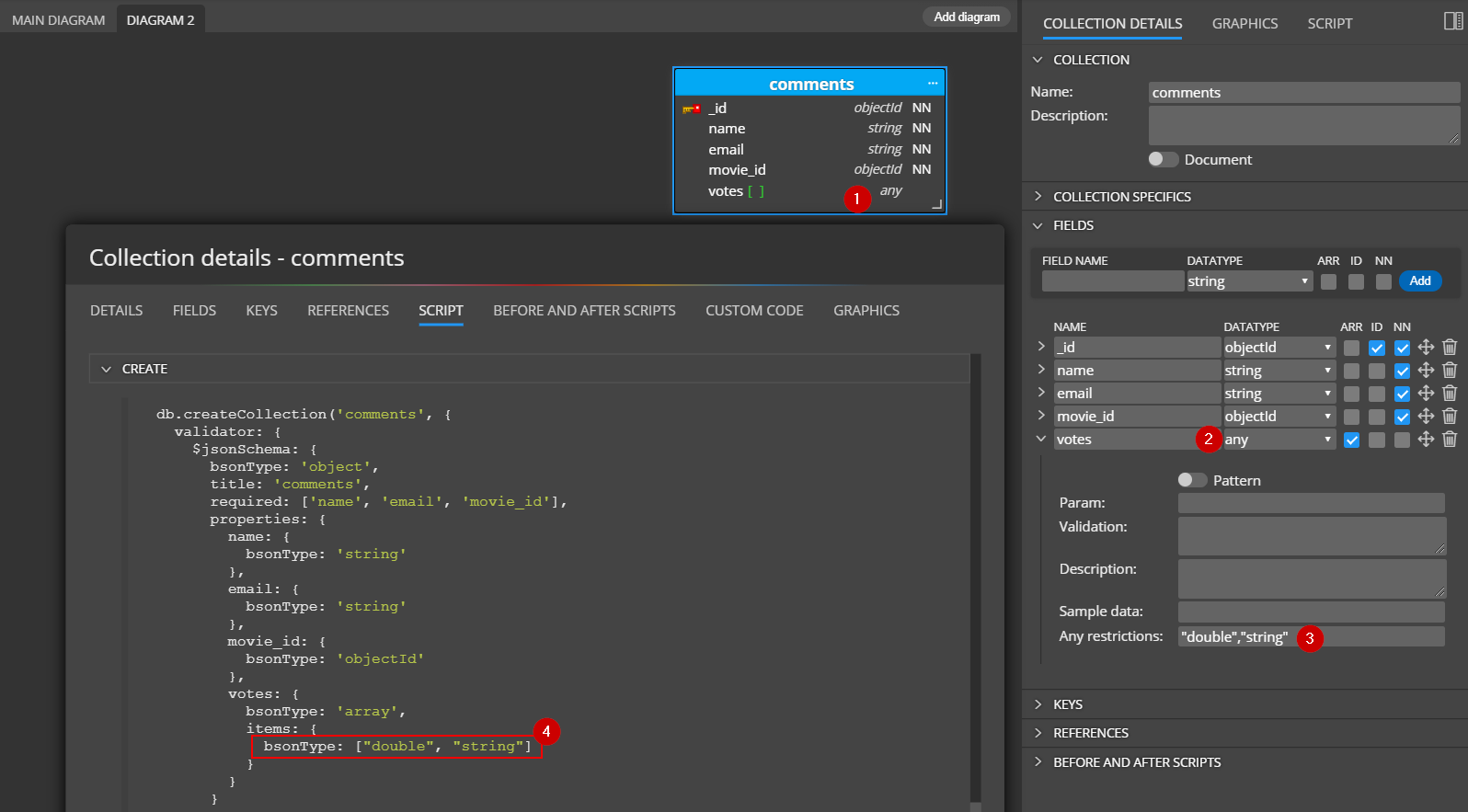 This data type is also displayed when you connect to a MongoDB database and visualize the existing database structure. If structure detection using data is set in the connection and the data is not unambiguous, the Any data type is used for visualization.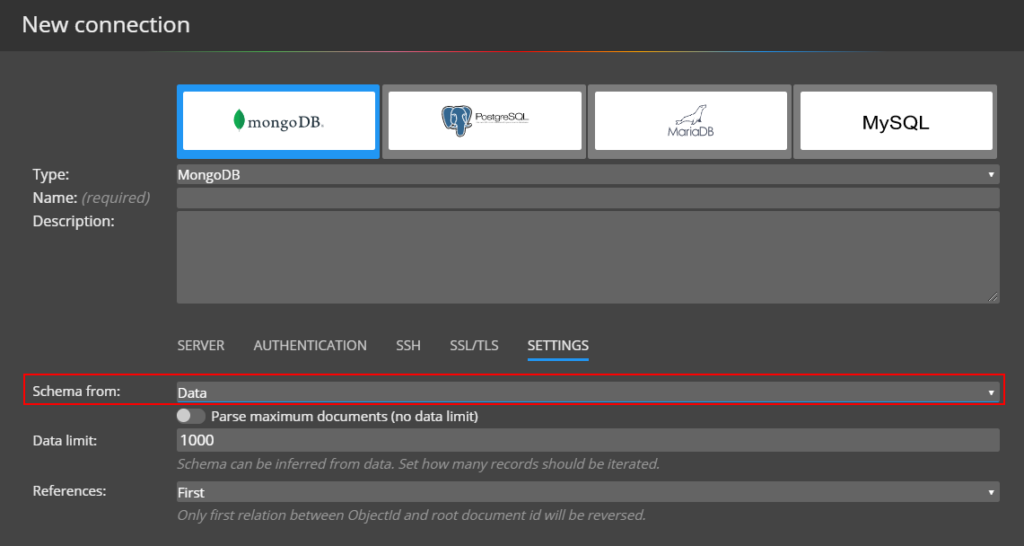 If you do not specify an Any restriction, a listing of all data types is displayed in the generated validation script.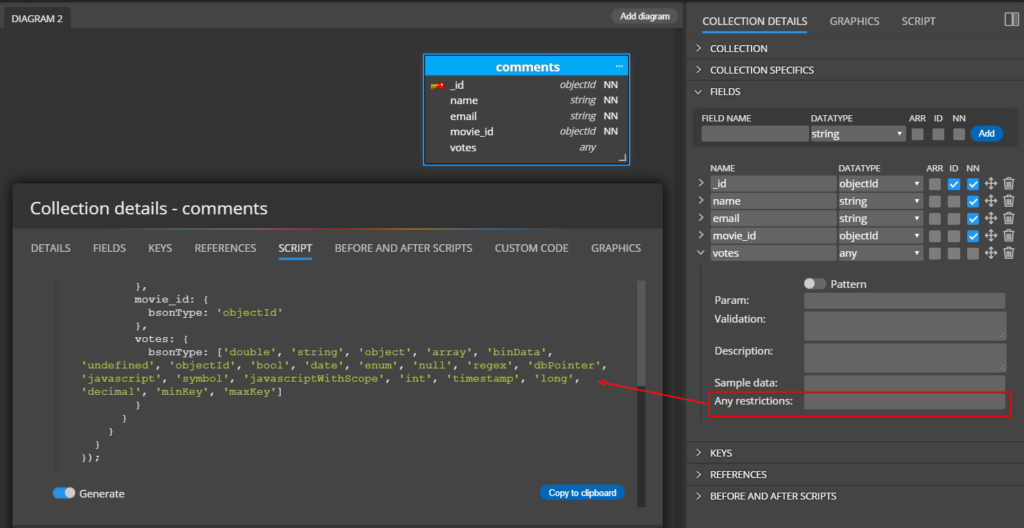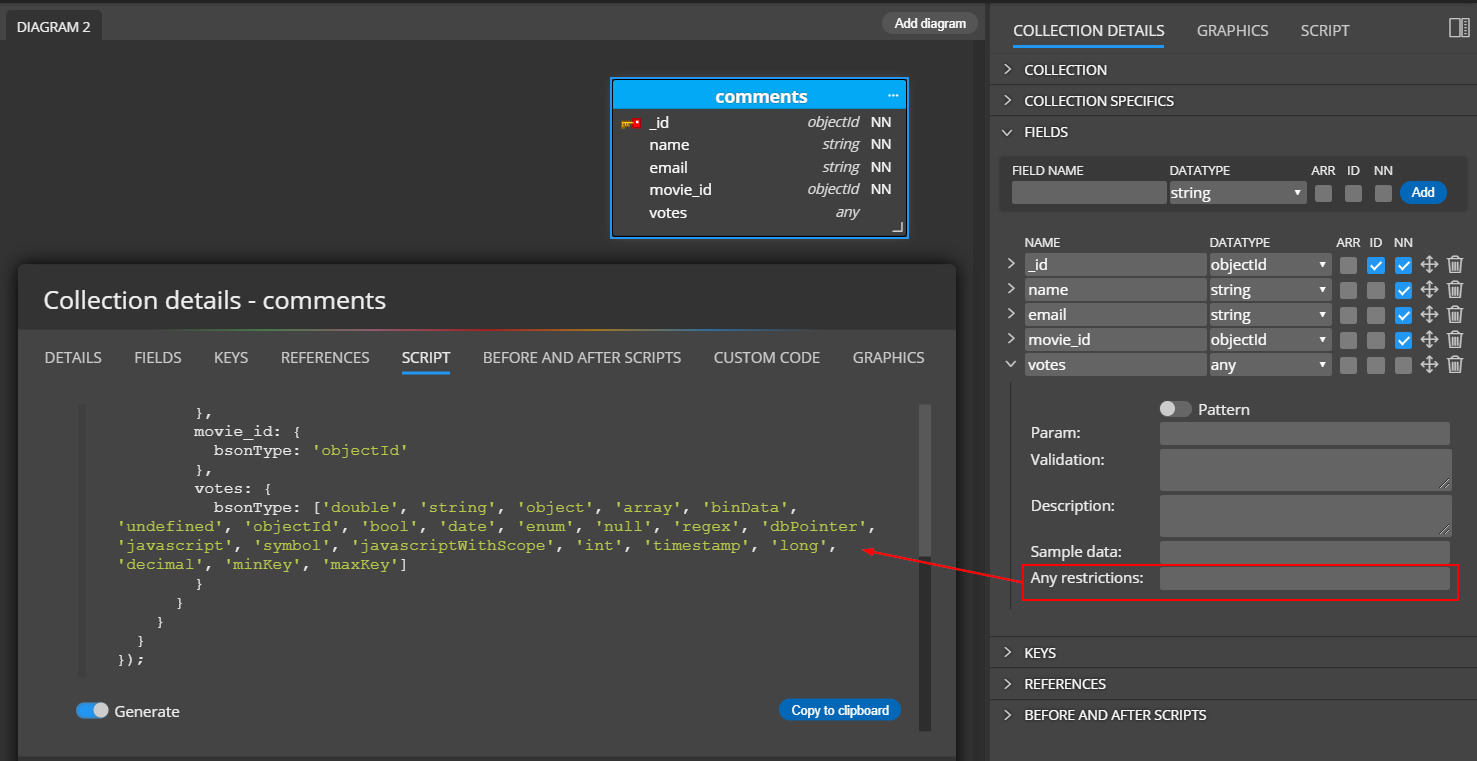 3.Other useful improvements and bug fixes
Other new features, often inspired by your requirements, are:
JSON data type is generated correctly in PostgreSQL projects, without quotations
The SQL script for creating tables in MySQL and MariaDB now includes a COMMENT statement that contains the description of each table (if defined).
Focus is set correctly when switching diagrams, so you can copy objects more conveniently.
When inserting objects from the clipboard, we check the expected data format.
When the application window is resized, the diagram is redrawn, so the correct visualization of references/relationship lines occurs.
Connection lines are drawn to the correct positions when new sessions are added.
We have modified and improved the automatic height adjustment of objects when working with objects in an ER diagram.
We have improved application performance and increased the number of automatic tests to ensure higher quality.
+ minor user interface and application changes and bug fixes.
Have a suggestion?
If you have a suggestion, an idea for improvement, or if you find a bug, feel free to email us at info@datensen.com.
Thanks!
Major 4.0 release