The latest version of Moon Modeler is available in two editions, Basic and Professional. Both editions contain a number of enhancements to increase productivity and improve usability. Thank you to all customers and users for sending us feedback and suggestions for useful improvements.
Free upgrade to the Professional edition
We are happy to announce to all Moon Modeler users that they automatically get the Professional edition upgrade for FREE!
SSH/SSL/TLS connections
One of the new features is the ability to create SSH/SSL/TLS connections to the database. (This functionality is available in the Professional edition).
Database connections
We have improved the management of all saved database connections as well as the list of projects. The list of database connections shows the platform and also information about whether the connection is SSH/SSL/TLS configured.

Projects
On the project overview page, you can search projects by name or platform, quickly find the platform for which the project was created, and also view examples on a separate tab.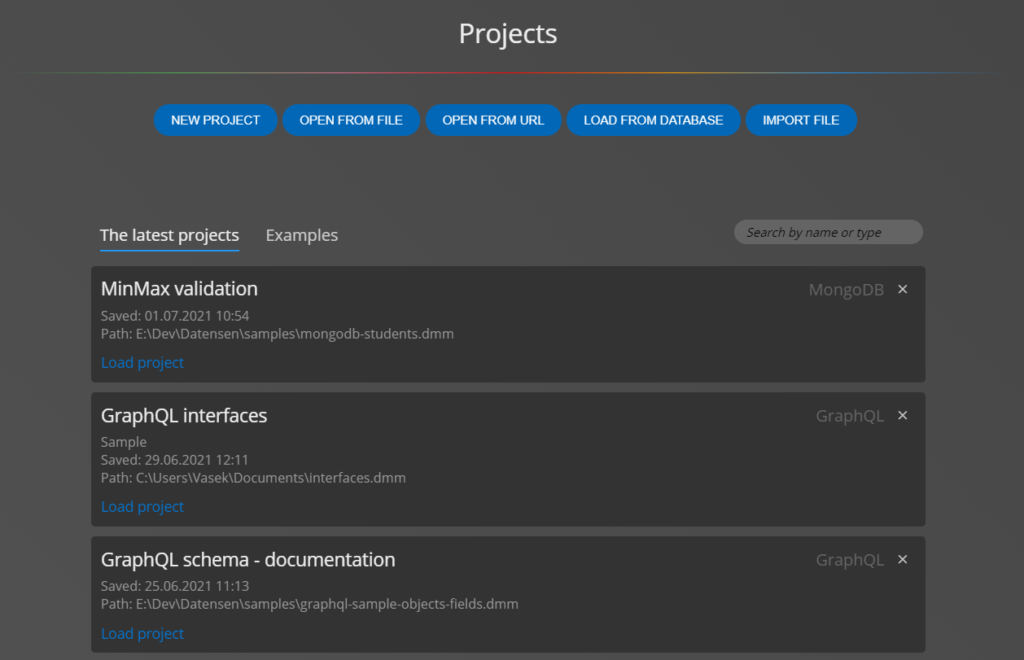 Open project from URL
If you need to open a project from an online repository, whether it's a sample model or a model that should be preserved without modification, you can use Open from URL. (Of course, only open projects from sources you trust.)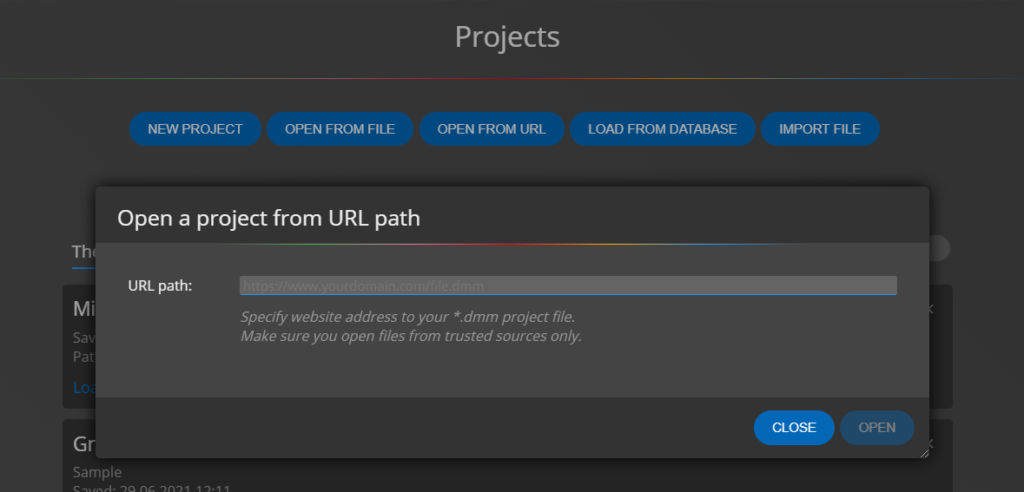 Import from SQLite
The SQLite database is one of the supported platforms, but until now it has not been possible to visualize the structure of an existing database. Version 3.5 in both Basic and Professional editions now offers the ability to create an ER diagram from a file.

Improved notifications
We've improved the way notifications are displayed in the app. There are now two types of notifications: those that automatically hide after 5 seconds, and those that must be closed by clicking the Close button. This change is useful in cases where, for example, a message regarding database connections is to be displayed.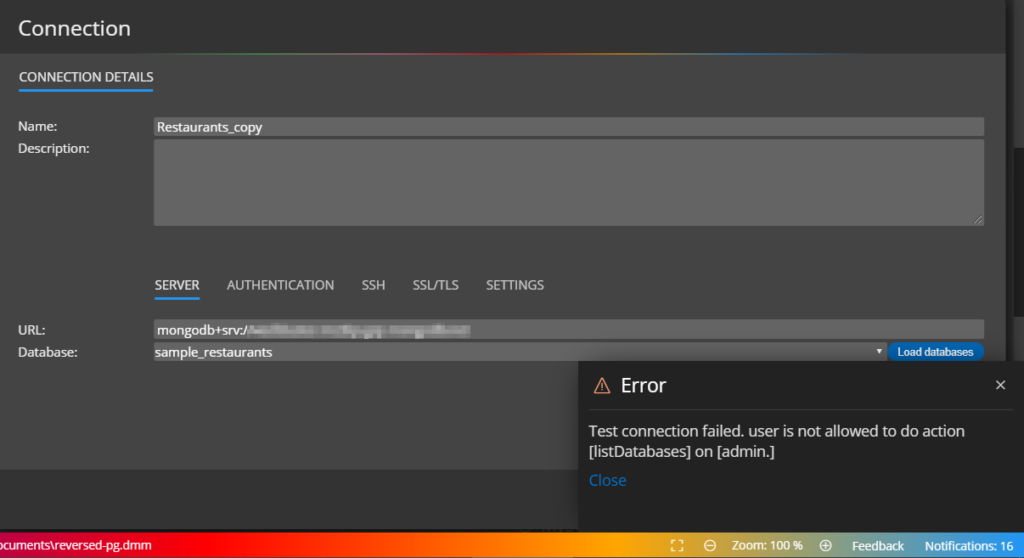 Other useful improvements and bug fixes
Other new features, often inspired by your requirements, are:
SQL generation for MariaDB and MySQL has been improved.
The folder where the script is generated is saved, so there is no need to navigate to the same folder again.
If the .dmm extension is associated with Moon Modeler, the project can be opened by double-clicking on the file name.
The notification icon, if clicked a second time, navigates back to the current project.
We have added information about mandatory Name for a new database connection or new project.
We fixed a bug in the Nested Object creation in projects for Mongoose.
Buttons for Align and Resize were not always displayed correctly.
The Navigate back to active project button only navigated to the previous window.
Fixed a bug in Export to PDF.
Date formatting has been improved.
Have a suggestion?
If you have a suggestion, an idea for improvement, or if you find a bug, feel free to email us at info@datensen.com.
Thanks!