This version includes improvements for MongoDB and PostgreSQL databases and many minor UI improvements. We wanted to bring a better user experience for scenarios that may occur from time to time – when an error occurs. We also wanted to focus on your requirements and ensure that the tool meets your needs. Please read below for a short overview of the latest additions and changes.
1. Reverse engineering and database connections – new tab Settings
The new Settings tab now contains options for your database connections. For PostgreSQL database connection, you can specify if schema should be included in the reversed structure etc.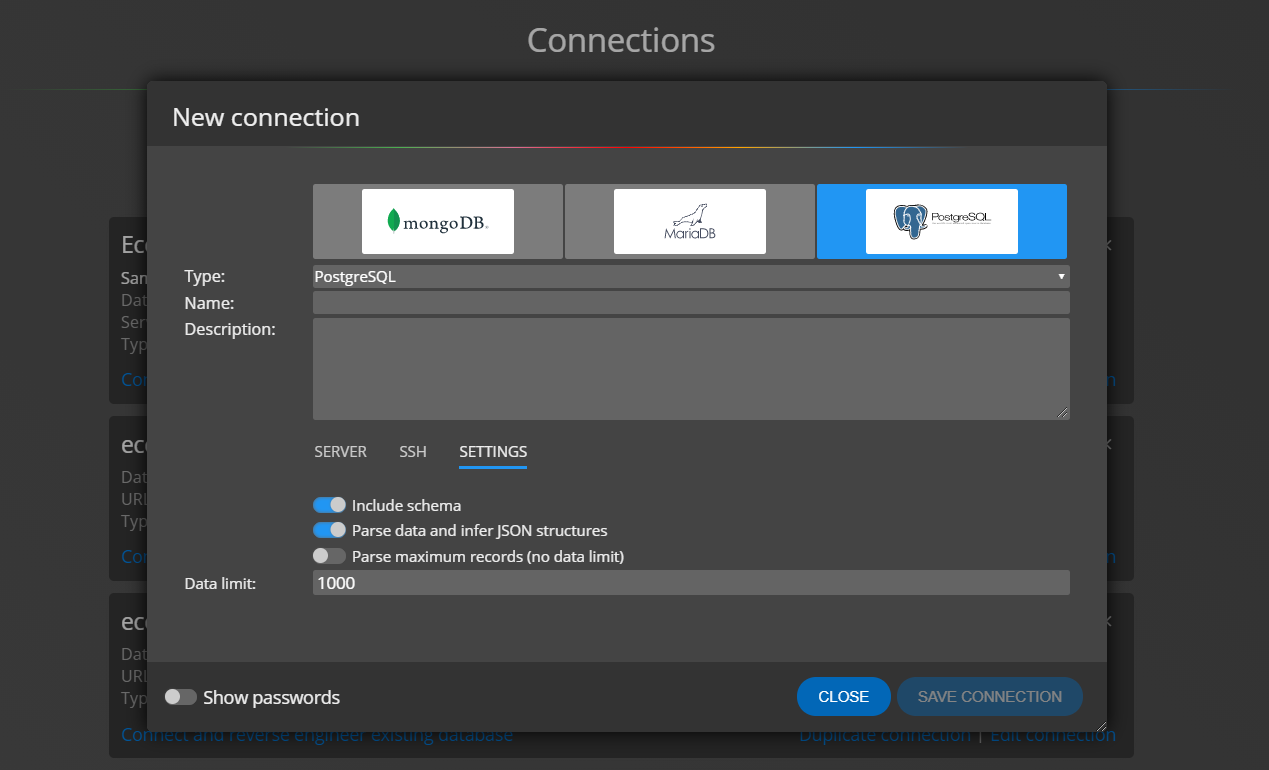 2. Parse data option for PostgreSQL and MariaDB
On the screenshot above you can see newly added options:
Parse data and infer JSON structures – enable this option to parse data during reverse engineering and infer JSON structure.
Parse maximum records (no data limit) – you can disable this option and set the exact data limit
Data limit – specify how many records you wish to parse at maximum
How does it work? JSON can be displayed either in a hierarchical form or as a simple JSON datatype.
3. Passwords can be displayed on the New connection form
Passwords are not displayed on the Connection properties form, but on the New connection dialog, the passwords can be displayed and you can easily check the correctness of the passwords. The switch at bottom of the form affects all passwords on the dialog – in the main Server section or in the SSH section etc.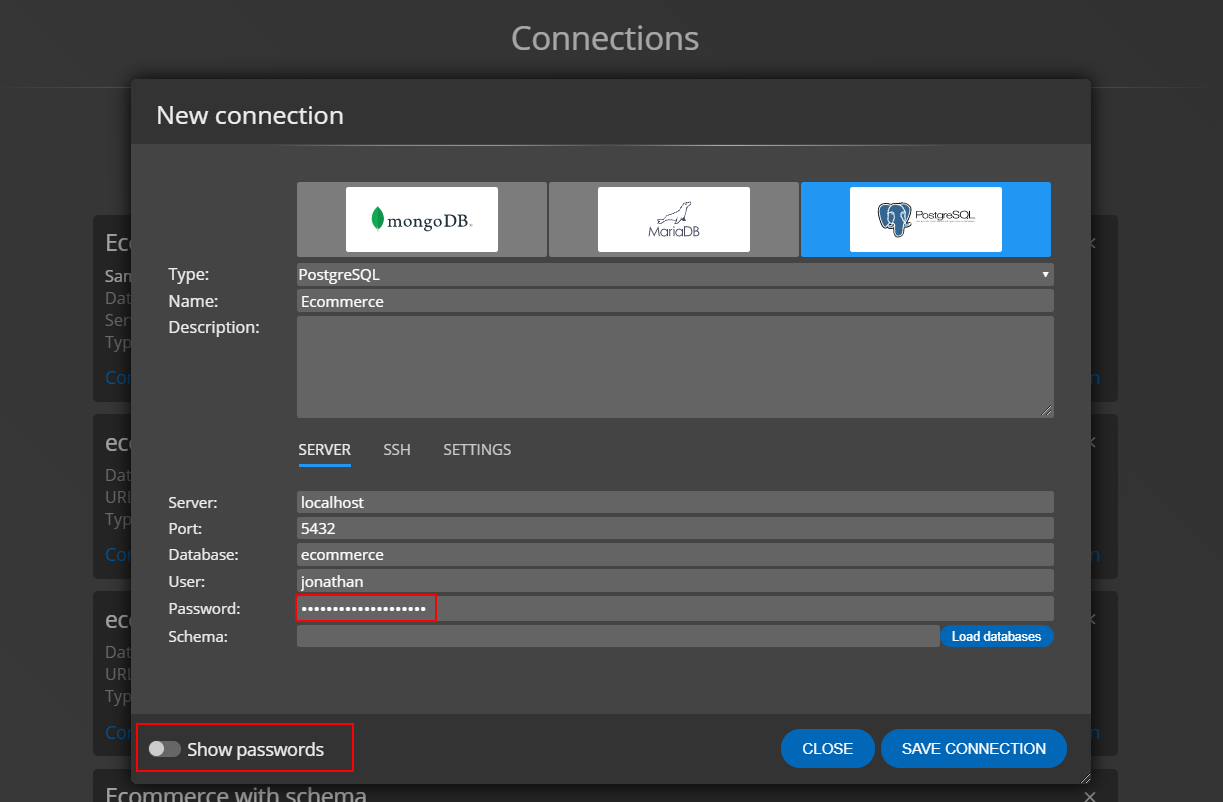 4. PostgreSQL improvements
The reverse engineering feature now works with the PostGIS extension and you can reverse engineer your PostgreSQL database and visualize the structure in Moon Modeler.
The list of reserved words has been updated.
The generated SELECT statement now contains the correct quotations
5. Support for Enums in MongoDB projects
New datatype Enum can be selected for a field in a MongoDB collection. If you select the data type, you will be able to specify the values and see the code that will be generated.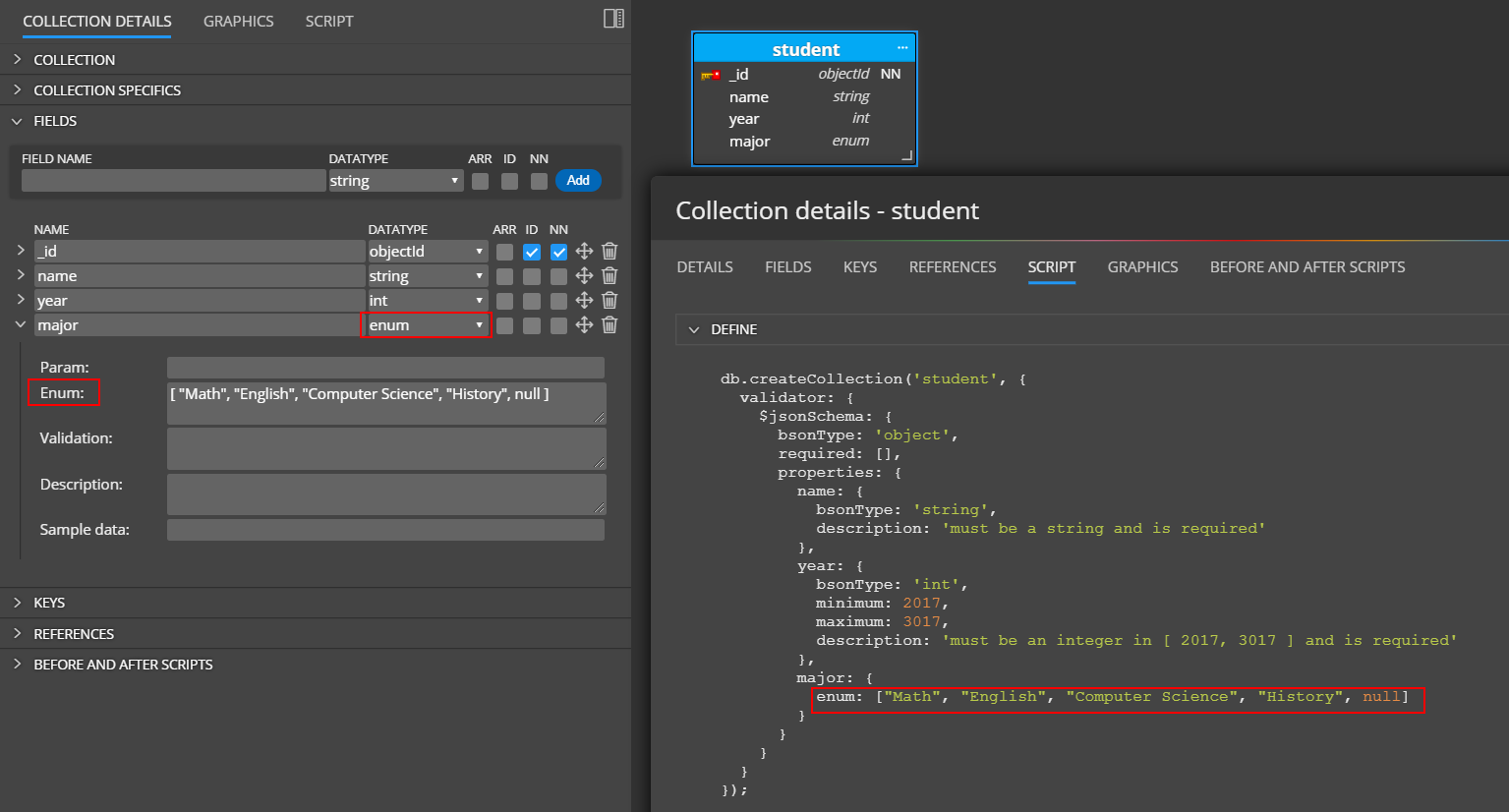 6. User interface improvements for better user experience
Long-lasting operations can now be cancelled.
Progress of reverse engineering and execution of auto layout – these are now two separate actions. In the previous version, the auto layout might result in a failure of the reverse engineering process.
In the footer and project properties, the names of database platforms are displayed in a better form. Instead of PG internal name, the correct PostgreSQL project type is displayed.
Items in the left side panel are now sorted regardless of the lowercase/uppercase/camel case convention used.
The version of the app is now in the main window title.
The main toolbar is optimized for smaller devices.
New icon "Fit zoom" is now available in the footer.
Left and right side panes can be hidden by clicking an icon on each of the panes.
Both left and right side panes can be shown/hidden by pressing CTRL+SHIFT+P shortcut.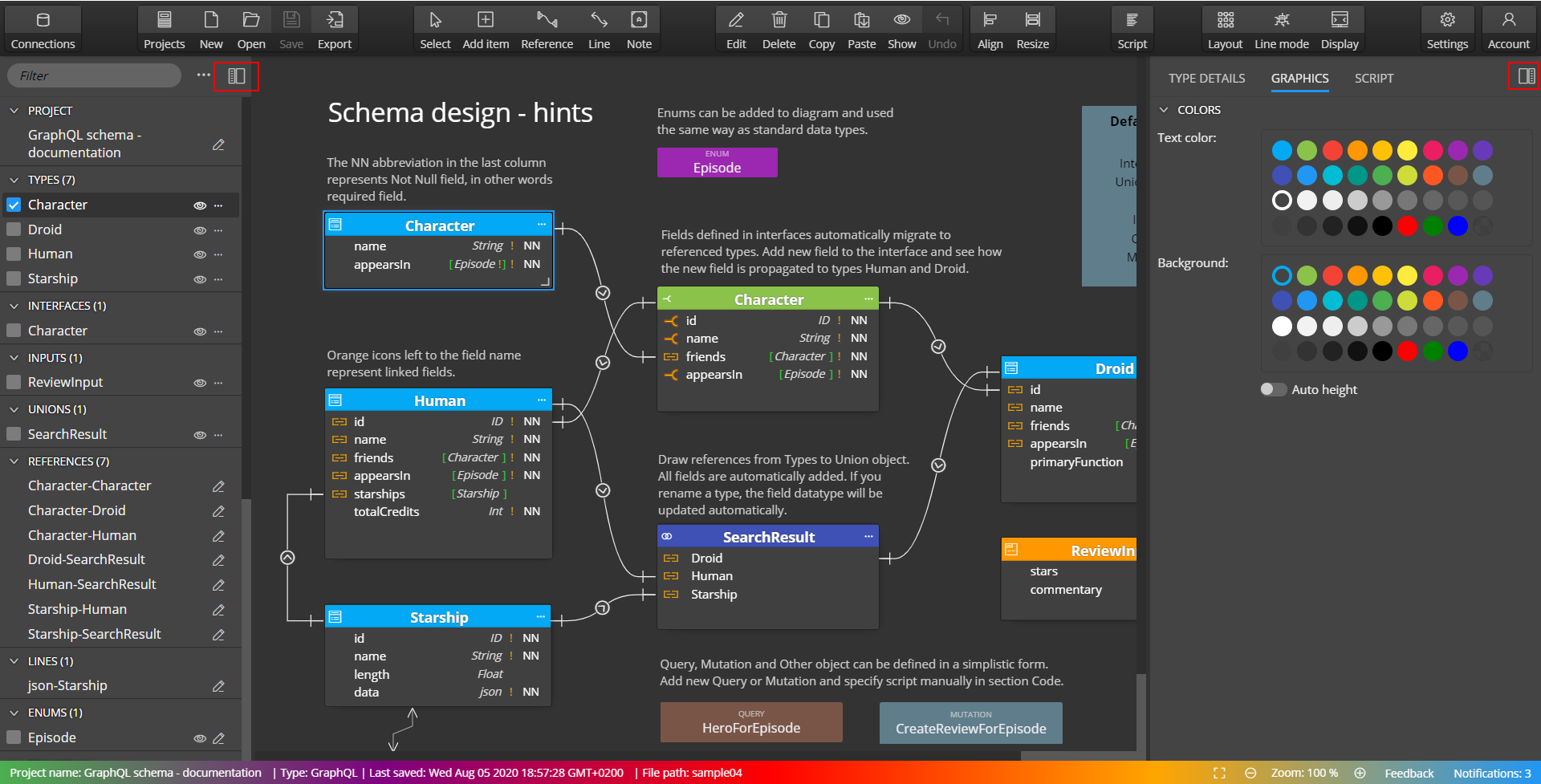 7. Error handling in Moon Modeler
Yes, it might happen that Moon Modeler throws an error. In such a case the tool now shows a form where you can specify your last action. Please be so kind and send us more information about the error, we will do our best to fix the issue as soon as possible. Thank you.
In addition to the form, we also added the possibility to restart the application. A nice-to-have feature that should be used very, very rarely.
8. Send us your feedback! form available in Moon Modeler
We would be grateful for your feedback. Please feel free to send us your feedback and let us know what you like, what you feel should be improved and what is missing completely. In this version, your feedback can be sent anonymously and quickly. Of course, if you expect our answer, specify your email address. We look forward to your messages. Sending the feedback should be easier now – the form can be open from the main menu or by clicking an item in the application footer.
9. Bug fixes
Notes properties are now displayed correctly on the right-side panel
The width and height of copied objects (and other objects after finishing the Paste operation) are now preserved.
Autolayout fixes.
Other minor bug fixes in the application.
Have a suggestion?
If you have a suggestion, an idea for improvement, or if you find a bug, feel free to email us at info@datensen.com.
Thanks!
#